8 Ups And 6 Downs From Last Night's WWE Raw (Feb 6)
Downs...
6. Strowman Over Four Geeks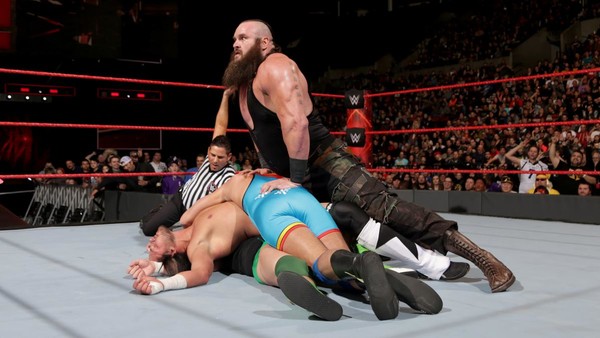 When Braun Strowman began his path of destruction on Raw last summer, he spent months beating up no-name jobbers left and right, and this column applauded the decision.
But a week after he ran roughshod in the Royal Rumble and had a WWE Universal Championship match, Strowman was right back out there competing against four local wrestlers. Of course, he ran right over them (well, one of them actually ran away), but this time, it felt silly. He's established himself as a dangerous force, so why would Mick Foley book that match?
Strowman should have destroyed someone like R-Truth or Curtis Axel to make fans actually take notice. Hell, have him beat both Shining Stars. At this point, it's not like anyone would buy them as a serious tag team.