8 Wrestlers Who Had A Blood Feud With Shawn Michaels
7. Vader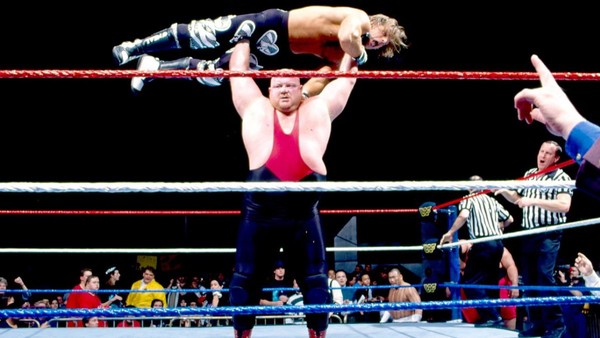 When WWE signed Vader in 1996, he had all the attributes to become one of the bigger stars in the company. A behemoth with natural athleticism and a unique look, Vader came into the company during a time when it desperately needed new stars to compete with the burgeoning WCW.
After feuding with Yokozuna following his debut, Vader was placed into a programme with then WWF Champion Michaels, with the pair set to square off at SummerSlam. The match ultimately included an infamous botch where an infuriated Michaels shoot kicked Vader in the head after the big man missed his cue to roll out of the way of an elbow drop.
Jim Cornette would later recount that Shawn and his cronies would actively sabotage Vader's career from that point onward, using his sway with creative to undermine Vader's position in the company.
Despite this, in an interview three years prior to his untimely death, Vader was much more reflective about his rivalry with HBK, stating that Shawn was a great champion and that he enjoyed working with him.