9 Things We Learned From Bruce Prichard's In Your House 8: Beware Of Dog Podcast
3. The British Bulldog Threatened To Quit Over The Diana Hart Angle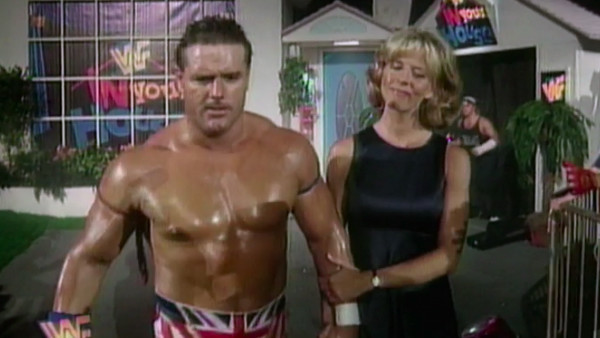 Prichard claims that both The British Bulldog and Diana Hart were perfectly content with the love triangle storyline created for them leading up to In Your House 8; that couldn't be said for some other Hart family members, who felt the angle painted Diana in a bad light and cast her as slutty for chasing Shawn Michaels behind her husband's back.
Over time, those Harts started to get in the ear of Davey Boy Smith, and he changed his opinion on the story. At one point, the WWF Title challenger was so upset and angry that he threatened to walk out and quit the company altogether if things weren't changed.
Bruce distinctly remembers a conversation he had with Smith about the ordeal. Reminding the angry Brit that the entire story was pure fantasy, Prichard also said it would come out in the wash that Jim Cornette had fabricated the story to try and pin dirt on Michaels. Therefore, Diana's morality wouldn't be called into question.
That bad-tempered atmosphere backstage wasn't aided by a thunderstorm that had thrown the pay-per-view into disarray. Bruce admitted that neither Bulldog or Shawn Michaels were especially happy when it came time for their match, and it's clear to see Bulldog's anger when he walked to the ring for his match.