9 Ups & 2 Downs From AEW Dynamite (15 Sep)
1. Pot, Kettle, Black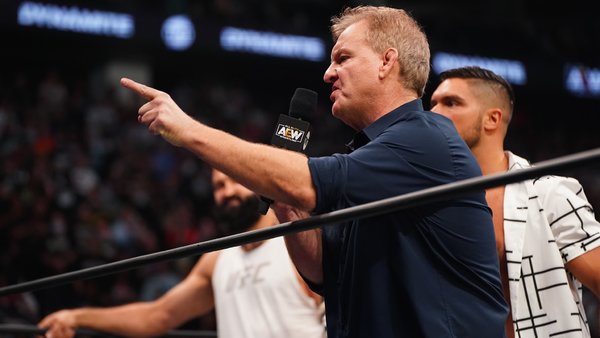 The problem with last night's Dan Lambert segment wasn't the delivery of his promo or its content, but the opposition.
Chris Jericho is an interesting guy to position against the American Top Team mob because he's a home-team player and is flanked by a mixed martial artist in Jake Hager. This should make him a natural opposite to Lambert and his gang of trained killers. So why, then, did Jericho elect to stoop to Lambert's level?
Lambert's character works because he is clearly in the wrong. He's a villain. He's a regressive *sshole who grabs low-hanging fruit and spits it in his rivals' faces and last night, Jericho was the same thing. His response to Jericho ripping AEW, its fans, and its roster was to start a puerile "I'm a fat-face dipsh*t / yeah, yeah, yeah!" chant like somebody a quarter of his age.
Jericho and Hager vs. The Men of the Year is the result. Maybe the match will fare better than the segment that put it together, in which the protagonist and antagonist were equally obnoxious.