9 Ups & 4 Downs From WWE Money In The Bank 2022
WWE telegraphs the finish; Liv Morgan has two huge moments; Ronda Rousey doesn't care.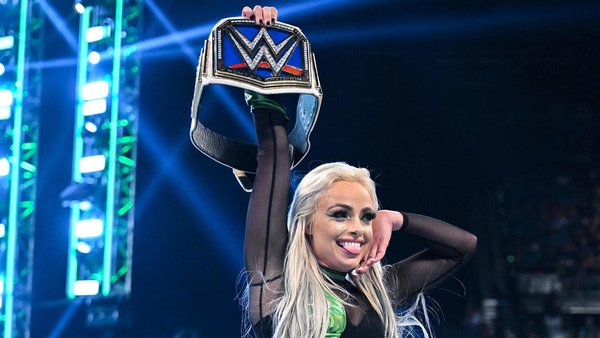 This year's Money In The Bank was surprisingly newsworthy.
Going in, it seemed like WWE's creative forces couldn't have cared less about the pay-per-view. Their focus is very-much on SummerSlam at the end of the month, and that has become obvious on Raw and SmackDown over the past few weeks - at times, the company talked more about 30 July than they did MITB.
As usual, it was up to the roster to deliver. They did, and in a big way. Despite pre-show fears for some of the title bouts, there was only one bad match on the card, but even that managed to put a smile on some faces in the end. Nobody was smiling more than Liv Morgan though, that's for sure.
MITB was years in the making for the once-overlooked star. Speaking of stars, Theory's is on the rise. He dropped one belt earlier in the show before coming back for some ladder match magic and sneaking his way to the briefcase.
Carnage was a rule of thumb in the men's match. That, the big title change everyone is talking about and one of the best tag-team bouts you're likely to see all year made Money In The Bank a more enjoyable night than anyone expected beforehand.
Here's all the good and the bad.