9 Ups & 4 Downs From WWE Money In The Bank 2022
Downs...
4. A Sloppy Opening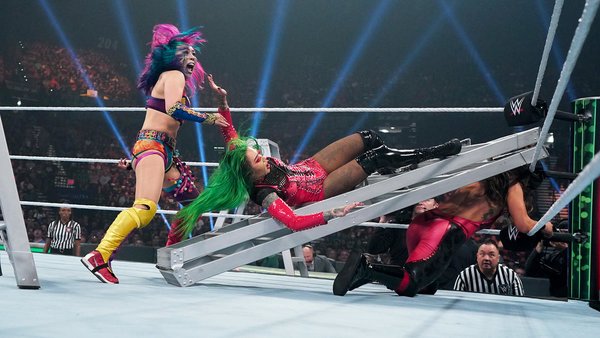 Those fans in Las Vegas (more on them later) were in a forgiving mood, because they willingly looked the other way despite some sloppy exchanges during the first few minutes of the women's ladder match. Yep, a few of the early sequences were a bit uncoordinated and sloppy indeed.
Shotzi slipped on the ladder when going for...something on Raquel Rodriguez, and most of the big dive spots failed to hit with the usual satisfying crunch. Credit to the women here for pulling the nose up as the match rolled on, but the first few moments were miscommunication central.
Also, what was up with the cameraman being far too close to the action when Becky Lynch hit a leg drop off one ladder onto Asuka (who was prone on another)? WWE's chosen angle made Lynch's Jeff Hardy tribute look so ineffective.
Sorry, but sloppiness has to be called out.