9 Wrestlers Who Refused To Lose
They either wouldn't give in or they genuinely wouldn't do the job.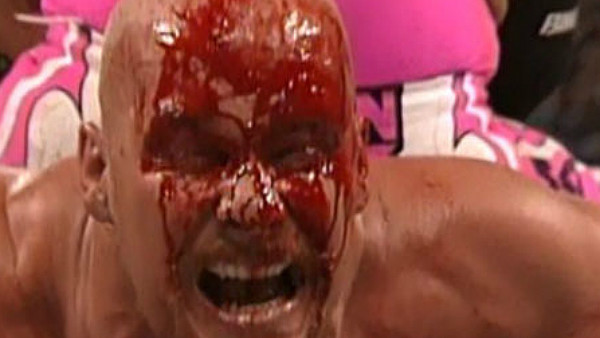 On 6th October, What Culture Pro Wrestling present their first ever iPPV at the sold-out Northumbria Student Union in Newcastle. A stacked card will be headlined by 'The Local Hero' Joe Hendry taking on 'The American Hero' Kurt Angle. Who will come out on top on the night and who will Refuse to Lose?
Wrestlers are proud athletes and don't enjoy coming out on the losing end. That's true from both a character perspective and also in a very real sense, as many times a performer has declined to put his opponent over. such instances are rare, particularly in WWE where Vince McMahon rules with an iron fist, but it can and does happen. Wrestlers, particularly those higher up the pecking order, can use their influence to get a result changed and creative control clauses prevent some grapplers from staring at the lights for their peers.
When wrestlers refuse to lose in the kayfabe sense, it is usually a babyface that the company is high on and want to push. It's a way of making them look strong, like someone that fans can believe in. After all, if a guy would rather get choked out cold than tap the mat and submit or say 'I quit', he's someone you could probably depend on in the toughest situations and thus rally behind.
To celebrate WCPW's first iPPV tonight (available from WhatCulture Extra for $6.99), here are nine wrestlers who refused to lose...
9. Chris Jericho (Judgment Day 2000)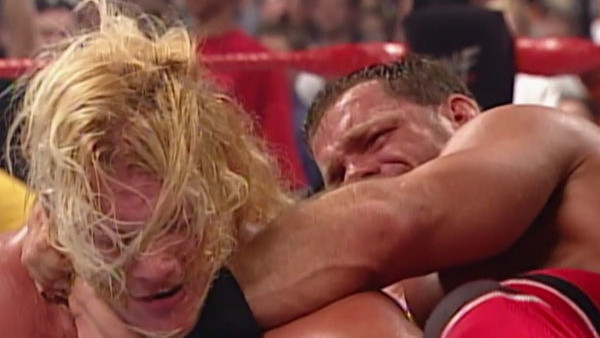 WWE was overrun with CANADIAN VIOLENCE in the spring and summer months of 2000 as Chrises Benoit and Jericho waged war over the Intercontinental Title.
After a DQ finish to their match at Backlash and weeks of both men putting the other in their Crossface and Walls submission holds, it was decided that they were face off once again at Judgement Day, this time in a submission match.
The contest was hard-hitting, strong style stuff that you don't often see on WWE programming, or at least didn't back then, as both men dished out and withstood tremendous punishment. Neither one dared say 'uncle' and, in the end, it was the Rabid Wolverine who walked away the victor, but not because Y2J tapped out or uttered a word of surrender.
No, the Ayatollah of Rock and Rolla simply passed out as he was locked in the Cripple Crossface, with Benoit's hands clasped tightly around his neck and throat. Uncomfortable viewing today, given the events of June 23-25, 2007, but character-building for Jericho back then and a textbook piece of babyfacery.