A Defence Of The Most Controversial Wrestling Match Ever
The lights are still on.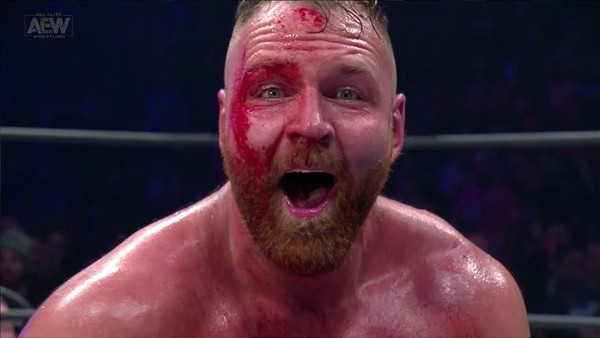 On Saturday night, at AEW Full Gear, Jon Moxley and Kenny Omega clashed in a Lights Out match. They went 38 minutes and 50 seconds in a match so compelling that everything was drawn to it: virtually every adjective from a split fanbase, and the fiercest criticism driven by a moral compass new to professional wrestling.
Moxley in the build promised a "level of beautiful pro wrestling violence not seen in this country in decades". Around the same time, in an interview with It's Still Real To Us, he claimed that he felt like he was "lying" to his fans when reading WWE's scripted words.
"I'd have to say stuff like 'I'm going to eviscerate your skull at Hell In A Cell'. It's like, no, I'm not. I know I'm not. I know there's not going to be any blood. I'm lying. I'm lying to the fans."
He certainly was not lying on AEW Dynamite: that Full Gear match was an electric, ghastly, hyper-violent war the likes of which, arguably, did not require the "in decades" qualifier. Dave Meltzer, speaking on Wrestling Observer Radio, claimed that the match went "as far" as Big Japan Pro Wrestling's trademark violence porn and "fives times" farther than the Combat Zone Wrestling promotion in which Moxley made his name.
His colleague Bryan Alvarez echoed those sentiments. "This isn't my cup of tea," he tweeted. Prominent pro wrestling journalist Sean Ross Sapp of Fightful also said the match "wasn't for him".
Meltzer reckoned that Moxley and Omega should have wrestled the match as "fight", and not a "spectacle"—but is that consistent with Omega's arch, artist character?
CONT'D...(1 of 5)