AEW All Out 2021: 10 Things That Must Happen
Bryan Danielson's debut; CM Punk's homecoming; Chris Jericho...retires?!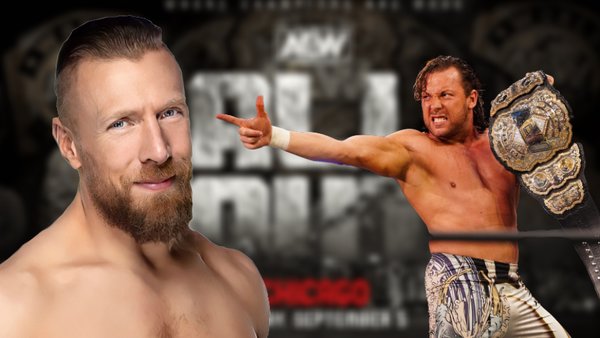 This week's episode of Dynamite didn't end on the best note.
Kenny Omega's bid to draw intense heat as he and pals beat the living p*ss out of Christian Cage was fine in theory, but a little less so in execution. AEW went for broke with a tried-and-tested (extended) gang beatdown sketch, and...the fans didn't really respond in kind by booing Omega and The Young Bucks out of the building.
That doesn't bode well for the AEW Title match on Sunday, being honest. It's probably just as well then that All Out has so much else to offer - this pay-per-view has cage bouts, emotional comebacks, retirement stipulations, tasty international showdowns and maybe another debut that'll rock the industry to its very core?
Hey, it could happen. Nobody thought that CM Punk was gonna re-emerge from the fringes, after all. Don't rule anything out, not in this era of constant change and consistent surprise. The latest All Out supershow should be a fine evening regardless, but Tony Khan has the chance to make it the biggest event in AEW's short history.
Here's everything that must happen this weekend.
10. Britt Baker Rampages On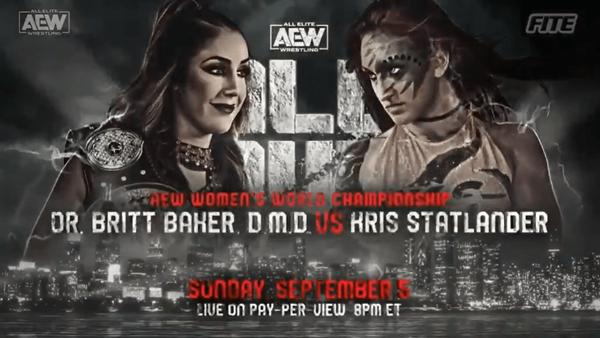 Britt Baker is riding the crest of a wave.
She's become AEW's very own version of Becky Lynch circa 2019, and she's done it by carrying herself like a top star who doesn't take anyone's sh*t. That, rather unfortunately, means that Britt has raced out in front of literally everybody else in the women's division right now.
Sorry, Kris Statlander, but you don't have a hope in hell of taking that title unless AEW decide to knee-jerk a turn from Rebel or Jamie Hayter suddenly. That's unlikely, so Baker retaining her gold is the only outcome that makes sense here - the match won't be bad though, at least.
Britt is defo waiting on something bigger though. It's a pity that All Out won't be a proving ground for her as champion. Statlander feels like one of those stopgap challengers rather than something mega, and that's why this is down as a routine win for the champ.