AEW Interested In Signing Goldberg?!
AEW's Tony Khan expresses Goldberg interest following WWE departure.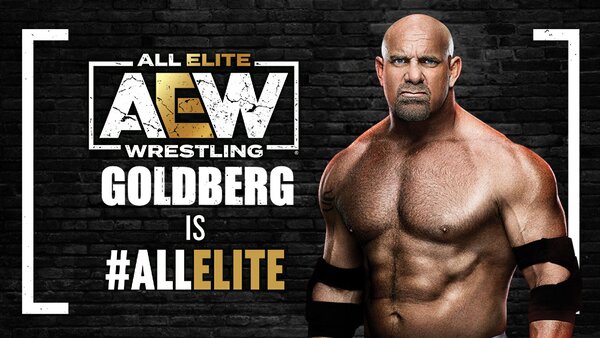 Goldberg is out of WWE, having departed the market-leading promotion following his contract's expiry late last year - and Stamford's closest competition has called the situation "interesting."
Speaking with Adrian Hernandez for The Bet Las Vegas, AEW founder and booker Tony Khan showed an interest in Goldberg's situation. Calling the WCW and WWE legend a "great professional athlete", as well as a "household name", Khan stated it was "interesting" to hear that the 56-year-old was now free and available (h/t Wrestling Observer):-
"I have a lot of respect for Bill. I think Bill Goldberg is a great professional athlete and has had a great career in pro wrestling and is a very nice person. He's a household name in pro wrestling, so it's interesting to hear that he is a free agent so that's something to follow. He's one of the biggest names in wrestling and certainly will be something else to keep an eye on for us."
Continuing, Khan called Goldberg an "exceptionally exciting name" and one that AEW will be paying attention to:-
"Bill is an exceptionally exciting name and one of the biggest names in the sport. It's certainly a big thing for us to pay attention to. I would take notice of that. It's interesting."
Goldberg had been with WWE since a sensational 2016 return, inexplicably becoming Universal Champion twice across his unlikely six-year comeback run. His last match came against Roman Reigns last February.
Recently, Goldberg expressed an interest in working a retirement match - which could be interpreted as a "come and get me" plea to any wrestling promotion with the resources to pull it off.