Big E "At Peace" If He Never Wrestles For WWE Again
Despite feeling great as he recovers from a broken neck, Big E is okay with never wrestling again.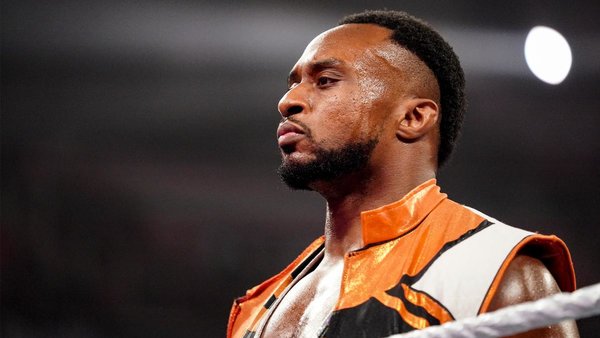 Injured WWE star Big E has told TMZ Sports that he is "at peace" with potentially never wrestling again.
E, who has been out of action since suffering fracturing his C1 and C6 vertebrae on a March episode of SmackDown, told the outlet that he feels "great" at the moment. Although wrestling "doesn't make sense" at this stage in his recovery, he is thankful that things weren't worse:-
"I'm doing really well. I can live my life pretty normally. But [my necks] not in a position where I should be ramming my head against other things, immovable objects. So wrestling doesn't make sense right now. I feel great. Don't have any nerve issues, don't have any weakness, don't have any atrophy. I got real lucky cause it could've been a lot worse."
The 36-year-old is due to undergo an examination on his healing vertebrae at the one-year mark, which would be March 2023. That's when doctors will have a better chance at accurately gauging when he might be able to return.
For now, Big E is trying to make the most of his enforced time off:-
"For me right now, March of next year is very far off. So, I don't want to spend a lot of time worrying or stressing about that. I'm just kind of living my life. I've been with this company for 13 years. That means a lot of Saturdays and Sundays in Poughkeepsie and Kalamazoo and most random towns. But, now I get to live my life a little bit and see some friends and I'm enjoying just being human."
Earlier in the week, E told ESPN that his doctors expected his neck to make a "complete recovery", revealing, too, that he would be working at a WWE tryout over SummerSlam weekend (27-30 July). Despite this, him wrestling again isn't a given - and E told TMZ he would be okay with that:-
"Yeah, I think so. Honestly, my philosophy as a human being is learning to be content with whatever life brings you. I'm so grateful to not be in a wheelchair, but if I was, I would have to adjust to life in a wheelchair. That's just how I am programmed... Worrying about it and stressing about it only hurts me. It's not useful. I think I'll be at peace with whatever happens. Whether I can wrestle again, I'll be at peace with that. If I can't wrestle again, so be it. My limbs work. I get to do this [moves fingers]. It could have been very different for me. There's a lot of life to live regardless."
E had previously tweeted that his C1 vertebrae wasn't forming bone yet, hence the one-year checkup.
All the best to him as he continues to recover.
Create Content and Get Paid
---