Chris Jericho Needed A Magician's License For AEW Fireball Spot
Not just a wizard, but a magician, too.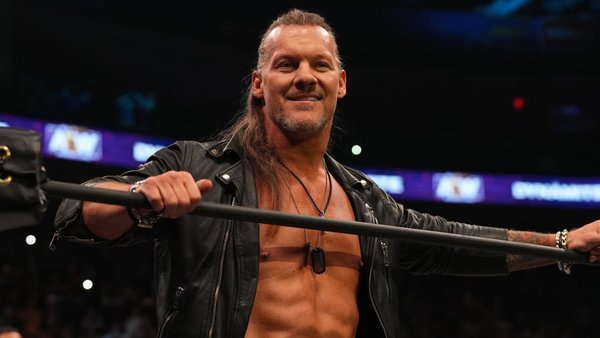 Not only is he a wizard, but Chris Jericho is also technically a magician.
Speaking on the AEW Unrestricted podcast (via WrestlingNews.co), the current Ring of Honor World Champion revealed that he had to get a magician's license in order to do a fireball spot earlier this year.
As Jericho explained, Las Vegas requires a person to have a magician's license for such purposes. Unfortunately, a delay in receiving said license meant that this moment had to be filmed outside of Vegas.
"I had my magician's license. You need that to throw a fireball in the vicinity of Vegas. The problem was, it didn't come in time, so we had to go outside the boundaries of Vegas to throw the fireball at the stagehand. 'Guys, don't tell me why it's not going to work'. My internal, [Wayne] Gretzky, stay ahead' is we needed to throw another fireball today. It's at the peak. Next week would be too late. We figured it out, made it happen, the kid took the fireball and now it's a thing. I did it one more time with Shota Umino. That's it. I never have to throw it again. I can fake it, I can tease it, or maybe I do. It's now part of Chris Jericho canon."
For those who missed it, Jericho added fireballs to his repertoire back in April of this year. The first person to receive a fireball to the face was Eddie Kingston as part of the pair's long-standing rivalry, and this itself was soon followed up by the aforementioned "stagehand" feeling Le Champion's fiery wrath.
That rivalry with Kingston rumbled on throughout the summer, with the two on opposing sides of a brutal Blood and Guts encounter this past June. Since then, Jericho has transitioned into a rivalry with Bryan Danielson - one of the Mad King's teammates at Blood and Guts - over the soul of the Jericho Appreciation Society's Daniel Garcia, with the JAS leader set to defend the ROH World Title against the American Dragon on the 12 October episode of AEW Dynamite from Toronto.
Create Content and Get Paid
---