Every Paul Heyman Guy Ranked From Worst To Best
26. Team Lesnar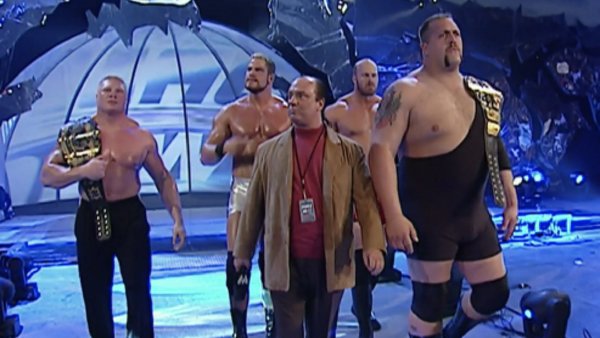 Team Lesnar were all f*cking massive and 40% a bit f*cking sh*t, but what an amazing aesthetic this gang of giants really was.
With Brock Lesnar and The Big Show already in his pocket, SmackDown General Manager Paul Heyman assembled A-Train, Matt Morgan and Nathan Jones just in time for the 2003 Survivor Series in an effort to take out Kurt Angle, Chris Benoit, and the newly babyfaced John Cena.
They lost match and went their separate ways shortly afterwards, but it was a fun small window for five fun enormous wrestlers.