EVERY WWE Money In The Bank Cash-In Ranked From Worst To Best
21. Jack Swagger - SmackDown April 2, 2010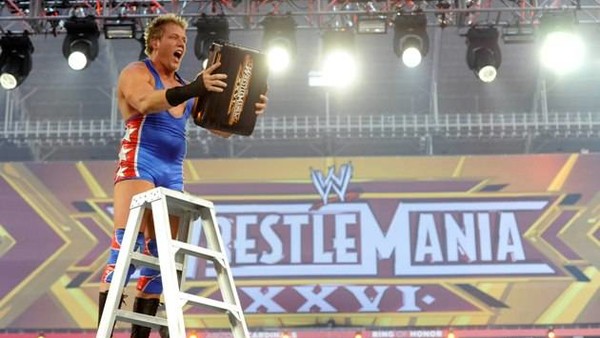 Rising superstar Jack Swagger became the sixth person to hold the Money in the Bank briefcase, winning it to a mixed reaction at WrestleMania XXVI.
After a failed attempt at cashing in his opportunity on the post-'Mania RAW against John Cena, Swagger headed for SmackDown to find an opportunity.
World Heavyweight Champion Chris Jericho gave a scathing promo bragging about his victory over Edge at WrestleMania before Edge pummelled the beat-up Y2J. With Jericho reeling from the assault, The All American American took his shot.
Going on the microphone to order a referee to come down, Swagger entered the ring waiting for what seemed like an eternity for the match to begin. One Gutwrench Powerbomb later, Jack Swagger was in his first reign as World Champion.
Still, only a mid-carder when he won the briefcase, the cash-in happened too soon, and Swagger was never treated as a serious champion. It remains his only reign as a World Champion to this date.