Every WWE PPV Of 2016 Ranked From Worst To Best
14. SummerSlam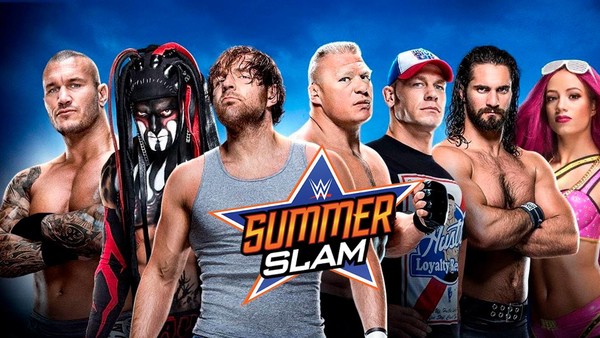 On paper, Summerslam should have been a hit. It's a Big Four event, one that boasted a fairly stacked card of big names, big matchups, stipulations and title defences, and the added drama of the post-brand-split fallout should have led to a night of high drama. Instead, we were left with a bloated, overly long show dominated by downright bizarre booking decisions, underwhelming matches, and a restless crowd.
Whereas Summerslam should have been remembered for firmly ushering in the 'New Era', it is mostly remembered for Randy Orton's bleeding head, and for the introduction of a fairly crummy title belt in the Universal Championship. Opinions on the belt have since softened, but the PPV itself still conjures a sour taste in the mouth.
It wasn't all doom and gloom; Balor and Rollins put on a decent match (if you watch it on mute), JeriKO vs Enzo and Cass was fairly fun, and AJ Styles vs John Cena is a bonafide MOTY candidate. But the quintuple-whammy of Finn's buckle-bomb injury, the ugly belt controversy, a Reigns vs Rusev non-match, Brock and Randy's MMAin event car-crash, and an embarrassingly underwhelming WWE Title match between Dolph Ziggler and Dean Ambrose secure Summerslam's position as one of worst PPVs of the year.