How WWE Should SAVE Women's Wrestling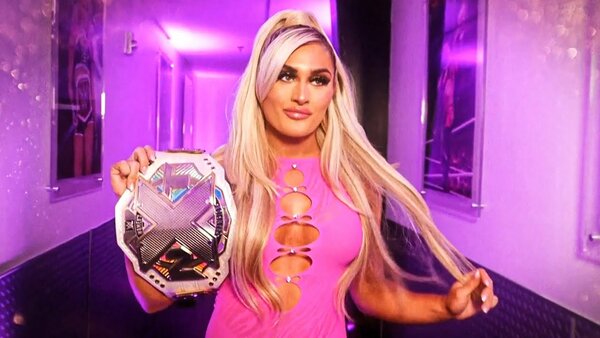 Breaking over a million viewers for its overrun and scoring the highest rating in three years, the number for the September 12th 2023 edition of NXT was an eye-opener for many that either don't keep up with the show or have long assumed that well promoted, well booked and well presented women's wrestling isn't reflected in the Nielsens.
Weeks before the headline clash between then-Champion Tiffany Stratton and challenger Becky Lynch, Stratton had accidentally-on-purpose errantly named 'The Man' as a former titleholder. Through shrewd use of social media - this was destined to get picked up and immediately corrected - Lynch became entangled in a web while Stratton blew off the "mistake".
The tension had been established, and was doubled down on during the last stages of Lynch's feud with Trish Stratus. Stratton even appeared on Raw and at Payback scouting 'Big Time Becks', eventually drawing her further towards Tuesday nights. After Stratton defeated TV opponent Kiana James on September 5th, Lynch appeared on the TitanTron to call her out, and the two fought a week later.
This was NXT, with some WWE main roster thrown in, delivering something of a surprise development in a surprise hit of a story with an unsurprising elevation of Stratton coming out the other side. But it would be generous to call it complex, or an example of the company making extra effort beyond the norm or even the bare minimum of what males get.
It was short but perfectly formed, which is great until you remember that major companies will typically ensure the former before even worrying about the latter.
Minor ones, though?
CONT'D...