How WWE Should SAVE Women's Wrestling
The market leader is once again failing to lead the market, and the situation is getting critical.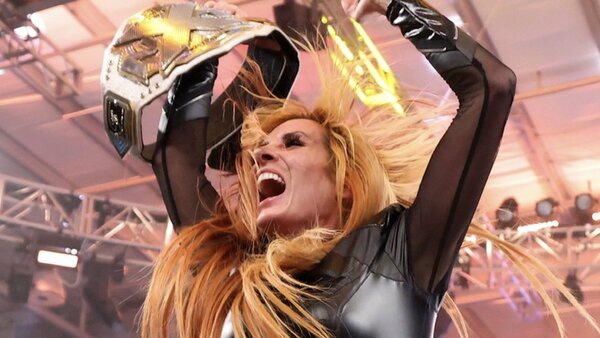 It feels important to kick this off by bringing up how this article couldn't fit "...In The North American Mainstream" into the character limit.
Women's wrestling could always be healthier, but a peer beyond the global market leader and its nearest challenger brand finds things in a better state than on USA, TBS, Fox and TNT.
For a company that only launched in 2010 and has also had to navigate through several years of pandemic-enforced restrictions, Stardom has continued to thrive rather than merely survive. The likes of Io Shirai (Iyo Sky) and Kairi Hoko (Kairi Sane/KAIRI) were two of the first legacy players for the organisation, seeking and finding enormous success within the typically myopic WWE system, while the likes of Mayu Iwatani, Tam Nakano, Utami Hayashishita, Gulia and others have drawn critical praise and repeatedly penetrated the supposedly niche bubble Joshi exists in with consistent high ratings for their major matches over the last decade.
In roughly the same time period (with the same setbacks and with several of the same names), Tokyo Joshi Pro-Wrestling has earned similar acclaim with the likes of Yuka Sakazki and Maki Itoh both also making waves in a limited capacity for AEW. Elsewhere, Wave, Ice Ribbon and other Japanese independents help fostered and nurtured talents such as Kana (Asuka), Hikaru Shida, Emi Sakura before they broke out in North America and beyond.
These are promotions and performers in rude health, proving beyond any reasonable doubt that women's wrestling can and does draw by all traditional and contemporary metrics. Previously, box office/ratings decline was one of the self-fulfilling reasons promoters gave for why women historically suffered the wrath of a booker's indifference, but why - if so much data suggests otherwise - is that negligence still happening in both WWE and AEW?
CONT'D...