Last On-Screen Appearance From Every WWE Released Wrestler
Unexpected Farewells.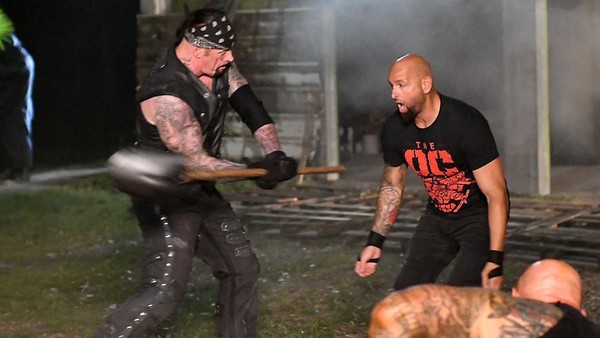 It only feels proper to briefly touch on the releases/furloughs of those that won't feature in this list, either through not being on-screen regulars in their roles or simply not sharing the profile of the Superstars lost to the single biggest collection of personnel cut in company history.
Producers Lance Storm, Billy Kidman, Mike Rotunda, Sarah Stock, Dave Finlay, Shane Helms, Pat Buck, Shawn Daivari and Scott Armstrong all aided talent in putting matches together with their diverse range of skills and techniques. Andrea Listenberger, the scribe behind the fantastic Otis/Mandy Rose angle was let go in spite of her evident success. Referee Mike Chioda was a beloved and dependable presence having been a man in the middle on screen (and a crew/stage staffer behind the scenes) since 1989. On the opposite end of the scale, Josiah Williams came on board 30 years later but had too developed a strong bond with the audience in the wake of his 'Wrestle & Flow' remixes of WWE themes. Aleksandar Jaksic and MJ Jenkins were between the Performance Center and the Largo Loop waiting for an opportunity that won't come this time around. Their coaches Kendo Kashin, Serena Deeb, Chris Guy as well as announcer Jerry Soto also followed.
It's possible this isn't the end, and varying tributes will likely be paid during yet more turbulent times. Here are the (for now, at least) closing moments of those that had been - before recent events - more familiar faces on television...
20. Deonna Purrazzo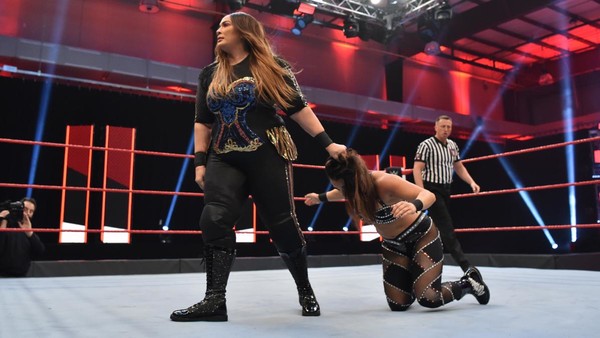 Deonna Purrazzo had yet to truly find her place on NXT before receiving notification that she'd be featured on the April 6th Monday Night Raw.
The match - an obliteration at the hands of a returning Nia Jax - wasn't a showcase for her either. Her chances will extend beyond WWE.