NEW Backstage Update On CM Punk & Daniel Bryan Signing With AEW
Per a new report, AEW is making certain moves that would only happen if CM Punk had been signed...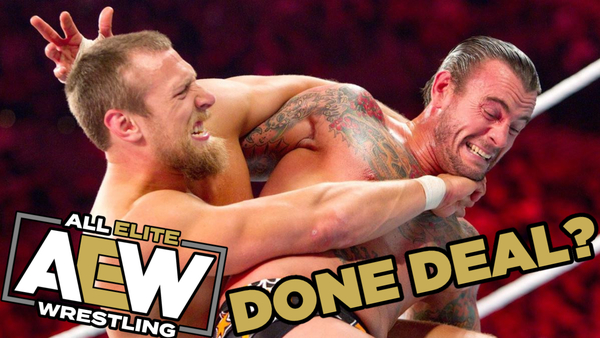 All Elite Wrestling is currently making moves that would only be made if CM Punk was about to join the company, reports Dave Meltzer.
Speaking on Wrestling Observer Radio, Meltzer said that while he can't yet confirm that Punk (and fellow rumoured incomer Daniel Bryan) has signed with the promotion, certain backstage manoeuvrings point in that direction:-
"I think that everybody kinda knows that unless something falls apart, they're both coming in. If these were not close, if not already done - and there are signs that both are done but I cannot confirm because no one in that company will confirm it - but there are moves that I know of being made that would only be made if CM Punk was coming in."
On Bryan, Meltzer had no such moves to point towards. Instead, he reiterated that Bryan was always likeliest ("90% or better") to go to the company with a working relationship with New Japan Pro Wrestling after leaving WWE. Nick Khan's inability to strike a deal with NJPW would rule Vince McMahon's promotion out of that specific conversation.
A mass of reports on Punk and Bryan have emerged since Fightful Select broke the news that Punk was in negotiations over an in-ring return and Bodyslam reported Bryan had signed with AEW. Most recently, it was revealed that AEW wants Punk to appear on one at least of its Chicago shows this September.
Please include a H/T and link back to WhatCulture if using any of the above quotes, while also linking the original source.