Predicting WWE's WrestleMania 34 Card (One Year Out)
Cena vs. Undertaker, Career vs. Career...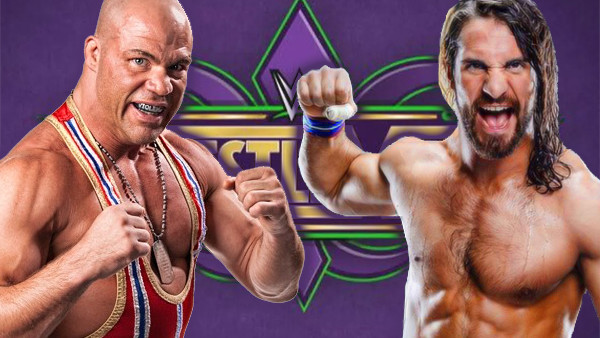 WrestleMania 33 hasn't even happened yet, but The Wrestling Observer are already reporting that WWE officials have a match in mind for next year's supershow, and it's one that will make many hardcore fans palm their foreheads in frustration.
According to the Observer, there's every chance that Roman Reigns will face Brock Lesnar for the WWE Universal Title come WrestleMania 34 on 8 April 2018. Keen to point out that this does not necessarily mean Brock will beat Goldberg and hold the belt for an entire year, the Observer also noted that WWE are interested in making Reigns the "next John Cena".
Kurt Angle's impending induction into the WWE Hall Of Fame has also teased fans into thinking the Olympic Gold Medal winner will play a part in 'Mania 33, but he's much more likely to have a match on the following year's card. Angle himself has dropped several names in interviews, but given he is realistically going to have matches before WrestleMania 34 comes around, who could he be programmed with for next year's super-show?
This all asks the question: what else could WWE have in store for WrestleMania 34?
10. AJ Styles Vs. Shinsuke Nakamura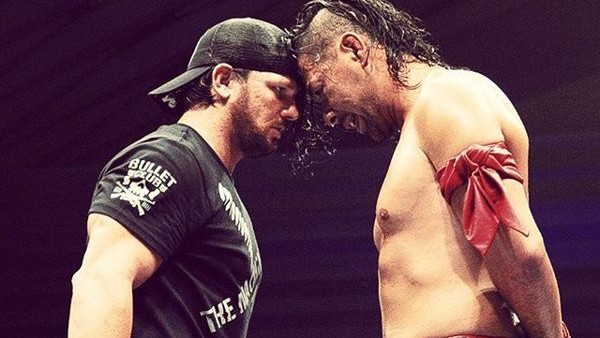 It may come as a surprise to those who follow the entire wrestling world closely, but there are still those more casual fans who only watch WWE programming exclusively. This means that even the most raved-about matches online are of no consequence to these people, and that instantly makes them ripe for use in WWE.
Right before AJ Styles landed in WWE as part of the 2016 Royal Rumble, the world-travelled star was producing magic with another who would soon follow him back to North America.
At NJPW's Wrestle Kingdom 10 on 4 January 2016, Styles and Shinsuke Nakamura put on a 25-minute stunner that would be right at home on the WrestleMania stage; it's only a matter of time before Nakamura hits the WWE main roster anyway, and this would be an ideal use of his talent come next spring.
Imagine what AJ and Shinsuke could achieve under the bright lights of 'Mania, especially when you take into account that everything they chose to do during the match would be considered fresh to a new audience.
Make it happen, WWE, and you'll have a sleeper hit on your hands.