Ranking All Of Goldberg's WWE Return Matches From Worst To Best
11. The Undertaker (Super ShowDown 2019)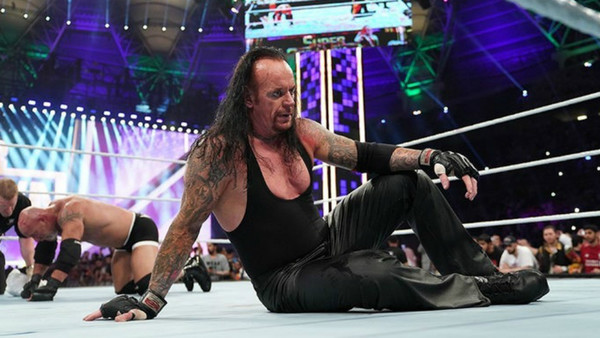 Goldberg vs. The Undertaker probably looked sexy on paper to WWE bosses, but it was an in-ring gut punch to those who had grown up idolising both men in the 1990s. They tried, they really, really tried. Sadly, 'Taker and Bill couldn't deadlift one another when it mattered most.
The second half, in particular, was depressing.
Both legends were guilty of dropping one another, and Goldberg didn't have the strength left in his bones to hoist a knackered 'Deadman' up for several moves. Suddenly, after admittedly showing vigour and trading big moves like two final bosses butting heads, WWE's "dream match" turned dangerous.
The Undertaker's irritated facial expressions post-match told the full story. Meanwhile, in the background, an exhausted Goldberg received some medical help and might've had his first out of body experience. Everybody watching agreed on one thing: WWE should keep such fantasy warfare to the video games and stop expecting miracles from the vets.