Repackaging WWE Survivor Series 1988
The Mega Powers avoid exploding, but a bombshell announcement pushes them closer to the edge.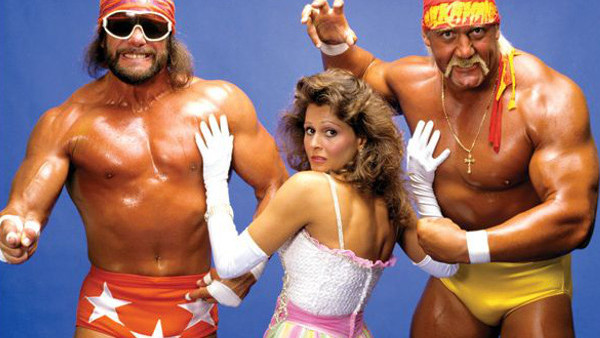 With the inaugural SummerSlam in the rear-view mirror and numerous rivalries reaching a boiling point, allegiances start to take shape for the second annual Survivor Series.
This year, however, the feuds are so intense that teams of five (or ten) are assembled by a pair of captains as opposed to a sole commander.
Each side of the blockbuster main event at the new August PPV is starting a new chapter, one pair against a daunting new tag team threat, the other against a line of powerful enemies, both figuratively and literally. After being dismantled in the prior revision, the 20-man tag team showcase is back on the docket for the 1988 edition, albeit with one replacement pairing per side.
As with the reconstruction of the previous year's Survivor Series PPV card, the same three conditions apply: Injuries and obligations occur in a vacuum and are resolved in time for the wrestler in question's appearance. Predeceased superstars are entirely off the table and those under the employ of a competing promotion at the time of the PPV are also ineligible.
Let's go...
5. The Ultimate Alliance Versus The Hartbreakers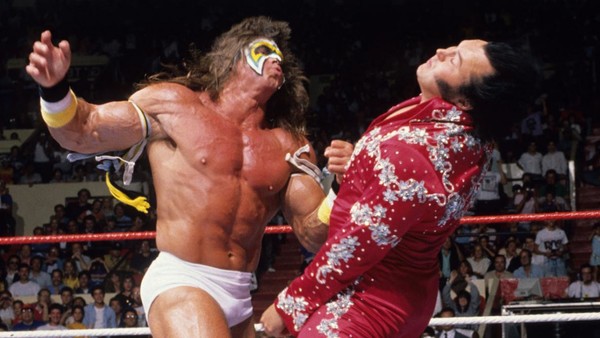 The Ultimate Warrior and Brutus 'The Barber' Beefcake (co-captains), 'Hacksaw' Jim Duggan, Don 'The Rock' Muraco and Ken Patera versus The Honky Tonk Man and Greg 'The Hammer' Valentine (co-captains), Dino Bravo, 'Outlaw' Ron Bass and 'Dangerous' Danny Davis (with Jimmy Hart and Frenchy Martin).
Fingertips away from the Intercontinental Championship in 1988, Brutus Beefcake was screwed not once, but twice. The first was a shenanigans-riddled disqualification against then-champion The Honky Tonk Man at WrestleMania IV. Four months later, Brutus missed out on the SummerSlam rematch at the hands of 'Outlaw' Ron Bass and a heinous spurs-based assault.
The vengeful 'Barber' resurfaces at Survivor Series to align with current Intercontinental Champion The Ultimate Warrior against Jimmy Hart's goons and the scoundrel who maimed him. Replacing Jim Brunzell, Sam Houston and The Blue Blazer on Team Warrior are Don Muraco, slated for Brunzell's spot before his departure, Ken Patera in his final WWF appearance and 'Hacksaw' Jim Duggan, still feuding with Dino Bravo. Bravo himself subs in for Bad News Brown here.
Danny Davis is eliminated 15 seconds in after being duped into starting against The Warrior. Patera falls to a Bravo Sidewalk Slam and Muraco succumbs to a Figure Four aided by Valentine's Heartbreaker shin guard. After Duggan is disqualified for using his 2x4 against Bravo, Brutus' ensuing rampage eliminates The Honky Tonk Man and Valentine before brawling with Bass to a double countout. Bravo is left alone against The Warrior which transpires as well as you'd expect.
Sole Survivor: The Ultimate Warrior