Report: Triple H "In Good Enough Shape To Take Calls"
A further update on Triple H following the WWE COO's "cardiac event."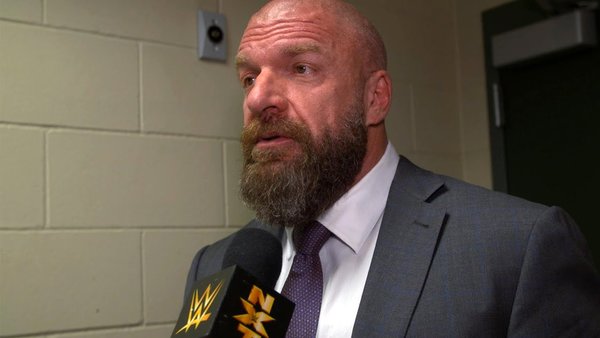 WWE are understandably keeping details on Triple H's health quiet following the "cardiac event" he recently underwent a procedure for two weeks ago, though Dave Meltzer has a short update on the COO's condition in this week's Wrestling Observer Newsletter.
Wrestlers have been informed that they can phone the 52-year-old to wish him well, as he is in good enough shape to take such calls, but have been told that they are not to discuss WWE business with him.
The same source reported earlier this week that Triple H is unlikely to return to WWE duties "for a while." Shawn Michaels was the man in charge during Hunter's absence from this week's NXT taping, with Vince McMahon having a hand in the show's creative and Kevin Dunn overseeing the broadcast.
News of Triple H's health situation broke when WWE issued the following statement on 8 September:-
"Paul Levesque, a.k.a. Triple H, underwent a successful procedure last week at Yale New Haven Hospital following a cardiac event. The episode was caused by a genetic heart issue and Paul is expected to make a full recovery."
All the best to Triple H in his recovery.
Create Content and Get Paid
---