The Undertaker Re-Addresses His 'WWE's Roster Is Soft' Comments
Does The Undertaker regret his 'WWE is soft' comments from a few months back?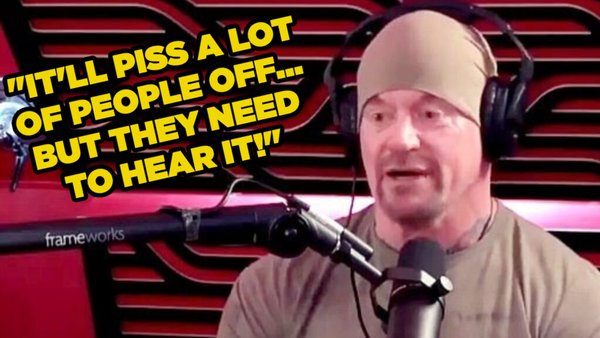 The Undertaker has clarified the controversial 'WWE is soft' comments he made a few months ago on Joe Rogan's podcast.
First and foremost, the legend told Sports Illustrated, he wants to put any claims that he was bashing WWE's talent to bed - 'Taker called the current roster "extraordinary", and said he was only trying to explain how tough pro wrestling was as an industry when he first broke in.
The icon then went on to say that he does, in fact, have a "lot of respect" for the men and women on Raw, SmackDown, NXT and beyond today.
'Taker suggested that his prior comments were actually more of a commentary on the "evolution of our business". Going from the gritty days of old to a much healthier, well-balanced group of humans today is a plus as far as he's concerned.
The WWE favourite obviously wanted to re-address things and calm the uproar that had emerged following his interview with Rogan. He told SI that he's "proud" of what WWE's roster do today, and is happy that the biz has "come so far".
Create Content and Get Paid
---