Tony Khan To Relaunch ROH's Weekly TV Show
AEW chief Tony Khan outlines his plans for Ring Of Honor's weekly television product.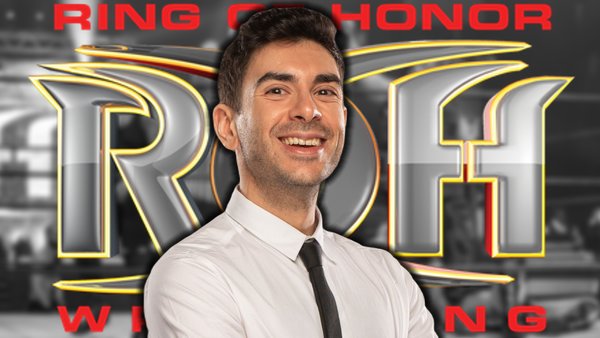 It looks like Ring Of Honor's weekly television show will continue following Tony Khan's purchase of the promotion from Sinclair Broadcasting Group.
Speaking during his regular slot on Busted Open Radio, the AEW founder, booker, and president stated that he will be relaunching the weekly show following 1 April's Supercard of Honor event. While that show clashes with an episode of AEW Rampage the same evening, Khan thought it was important that he ran it after ROH had already sold tickets:-
"I had not scheduled this PPV... but I really think it's important for me because they have sold tickets and made a commitment to the fans to still do the show."
Continuing, Khan stated that he sees Supercard of Honor as a transitional show, bridging one era to another, adding that the weekly product will be rebooted afterwards:-
"I see it as a transitional show in many ways that I'm really excited about because it's the first show under the new management. It's also a transitional show before I will relaunch what I hope to be a really great new Ring of Honor television product, a weekly series, wherever it does air or stream."
What form ROH's weekly show will take post-Supercard remains to be seen. While the show had aired on Sinclair prior to Khan's takeover, which was announced earlier this month, whether or not the new ROH regime will retain the syndication remains unclear.
Speaking after 6 March's AEW Revolution 2022 pay-per-view, Khan stated that he still had a lot to figure out when it came to ROH's operations - including the product's distribution:-
"There is still a lot of things we need to figure out. The distribution is a great question and what we're going to do moving forward. It assumes we're going to do something going forward. I do want to continue the operations for it and do have a lot of plans for it. I do expect to continue the wrestling operations and it's also a very valuable library we acquired. Distribution, I can't say anything yet about what it will be and how it's going to live and exist. I'm very excited, not just about the library and past content, but the opportunities to create more content. Obviously, there are many other revenues streams, merchandising, that will be able to generate, but it creates a lot of opportunities for us. It's great. For AEW, strategically, I think it's very good that I also now own Ring of Honor."
The same Revolution 2022 scrum saw Khan confirm that he intended on keeping ROH's wrestling operations going, with himself as the booker:-
"I am going to be the booker. I will be bringing in young wrestlers and they have a lot of young wrestlers. We're very successful here and doing very well here. I plan to continue to do very well with it and bringing in wrestlers can that work in Ring of Honor or AEW potentially."
Khan has served as AEW's head of creative and lead booker since the promotion's inception, though a December 2019 restructuring saw his influence increase opposite a decrease for the company's Executive Vice Presidents.
Create Content and Get Paid
---