Triple H Addresses The Possibility Of A WWE Sale
The Game discusses the potential sale of WWE.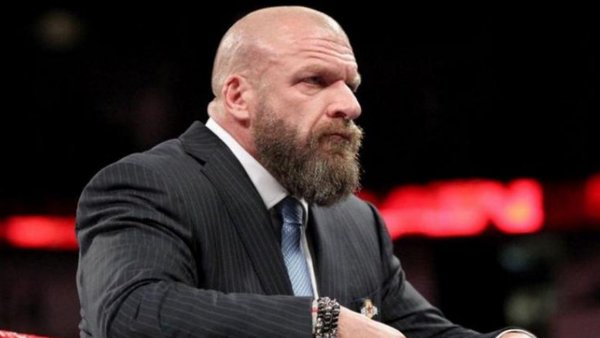 With plentiful rumblings that WWE is looking to be sold by the middle of this year, Paul 'Triple H' Levesque has addressed this developing situation.
Speaking at the post-Elimination Chamber press conference, the WWE Chief Content Officer explained his own "it is what it is" approach on the possibility of WWE being sold.
Via eWrestlingNews, the Game detailed:
"Depends on who is buying, I suppose. What the offer is, what the outcome is. Stay out of it, to me. That's not a cop-out answer. I have the greatest gig in the world. I helped tonight, in some small way, create the magic we did here tonight. To me, it's the best gig on the planet. As long as we get to do this, as long as we get to create the way we get to create it, as long as we get to do our jobs and we get to go out there and put our passion on display, as long as our talent are allowed to put their passion on display and do what we do, I'm good. It is what it is."
Reports of a WWE sale have been prevalent since the turn of the year, with there even at one point untrue reports that WWE had in fact already a deal with the Saudi Arabia Public Investment Fund.
While those Saudi reports were at best premature, WWE is very much for sale right now. WWE CEO Nick Khan has already met with several potential suitors, notably Disney CEO Bob Iger and ESPN President Jimmy Pitar. Comcast, Netflix, Amazon and UFC owners Endeavor are other names believed to have interest in WWE - as, too, does AEW's Tony Khan.
Last month saw WWE formally hire JP Morgan to assist in this sale. And of course, all of this comes hot on the heels of Vince McMahon strong-arming his way back into the fold as the Executive Chairman of the Board.