Update On WrestleMania 31 Main Event And Royal Rumble Winner
Potential plans for the upcoming Rumble and Mania.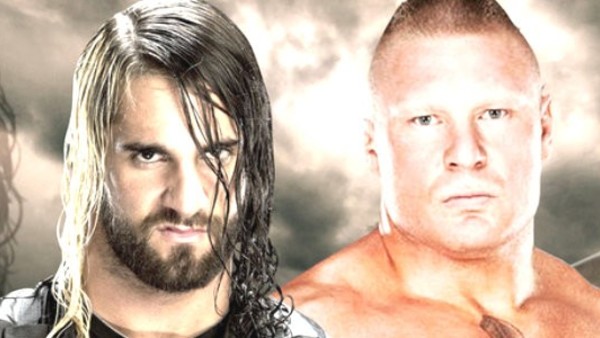 The decision to add Seth Rollins into the WWE Title match at Royal Rumble was made in the past two weeks, reports Dave Meltzer in the Wrestling Observer Newsletter. Meltzer added to the report that his belief was that John Cena would win in the originally planned Cena vs Lesnar match. He then thought that Rollins was going to cash in Money In The Bank to steal the title. That angle would've also involved a heel like Lesnar or Rusev attacking Cena in his post match victory, thus helping Rollins pull off the cash in. Also, if Lesnar had signed a new WWE deal, something else would've been planned. WWE has now made the match Cena vs Lesnar vs Rollins. Maybe they did that because they've lost faith in Cena vs Lesnar as a feud, given how disappointingly it performed in commercial and critical stakes at Night Of Champions. Alternatively, maybe the change was done to allow for a one on one Cena vs Lesnar match at WrestleMania 31. It looks like Rollins could be the winning the title at Royal Rumble. On Wrestling Observer Radio, Dave Meltzer and Bryan Alvarez talked about how Rollins has started losing on television, including a clean pinfall loss on Smackdown this week. That's seen as an indication he's being booked for the upset Championship win in a few weeks. Meltzer speculates in his Observer report that Cena might beat Rollins in the Rumble title match, only for Rollins to then cash in. Roman Reigns would then later win the Royal Rumble, although that plan could change as WWE flip-flops on how ready Reigns is for the main events. "At the same time, they have to make someone, and I just don€™t know if they€™ll accept Bryan as that guy," Meltzer writes. The idea of Rollins as the heel champion going into Mania is certainly something that makes sense. He's the biggest heel in the company and is far more capable in the ring than Brock Lesnar. Indeed, he was named the
best wrestler
in the entire WWE for the last year. Rollins facing Bryan or Reigns would make storyline sense. Bryan hates the Authority. Reigns has the old Shield wounds. One thing for certain, a Bryan vs Rollins match would be the best WrestleMania main event in terms of ring quality. However, at this stage, Roman Reigns still has to be considered the favourite for the Rumble victory. A WrestleMania 31 main event in which Seth Rollins loses the WWE title to Reigns is increasingly likely. Meanwhile, John Cena would work Brock Lesnar, with Triple H working Sting, in the featured undercard bouts.