Vince McMahon Taking NXT 2.0 In "Edgier" New Direction?
More details on Vince McMahon's big plans for the NEW NXT.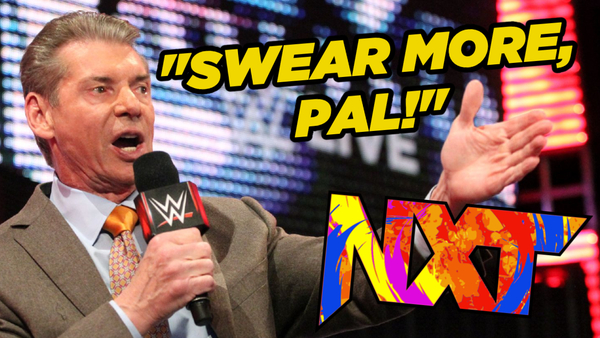 As if NXT's recent makeover into NXT 2.0 wasn't enough, WWE's developmental brand may now be moving towards an "edgier" product.
A new report from Fightful Select notes that Vince McMahon has presented plans aimed at attracting viewers in the P18-34 demographic. If it comes to life, NXT 2.0's increased edginess could manifest in everything from "harsher language" and aggression to ring work, with one of the goals being to "keep up with current affairs with promos and character verbiage."
Fightful also sourced an unverified note on increased leniency on what female wrestlers can wear in the ring, though there's no word on what this specifically means at the moment.
It should be noted that none of this is set in stone. While these discussions have been held internally, and USA Network contacts have knowledge of the situation, this talk stems from fleeting acknowledgements within WWE. Indeed, one wrestler (who didn't know about the plans) said that they would believe it when they see it.
Nonetheless, targeting viewers aged between 18 and 34 would be a wise move for NXT. Here's how the brand's four-week averages (w/c 23 Aug to w/c 13 Sep) look in this demographic compared to other major wrestling shows:-
WWE Raw: 250,000 viewers.
WWE SmackDown: 256,000 viewers.
AEW Dynamite: 172,000 viewers.
AEW Rampage: 120,000 viewers.
WWE NXT 2.0: 66,000 viewers.
NXT underwent a full-on facelift last week, with WWE dragging its developmental show into the future with a brighter colour palette, new theme song, and a cast of younger wrestlers, many of whom debuted on the episode.
Create Content and Get Paid
---