WCW: 6 Innovations Eric Bischoff Did To Change Wrestling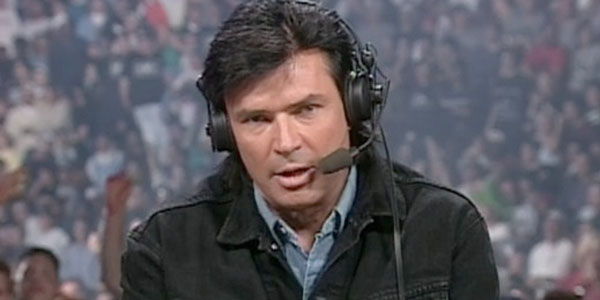 Eric Bischoff did a lot for pro wrestling. He's a polarizing figure. Some fans really like him. Others don't like him at all. The same can be said about most people in the business. Since he's had a 20+ year career in wrestling that saw him work for WWE, WCW, TNA and AWA he's definitely made an impact on how fans view wrestling today. While Bischoff has rubbed people the wrong way with his attitude regarding some things, it's also how you need to be in professional wrestling. It's not an easy business to be successful in. If it was, there would be more than one major American wrestling company that has lasted longer than 20 years. As big as WCW was at its peak, the name WCW really only lasted about 10 years. If you look at TNA, they're in year 12 right now yet they're still having house shows where they have only 400 people in attendance. Are they even profitable? Unlikely. There's no serious competition to WWE anymore, but when Bischoff was running WCW there definitely was. They even surpassed WWE for a couple of years. It's hard to be successful in wrestling, but a guy like Bischoff proved that with hard work you can go from an interviewer with the AWA to the announcer of WCW to the role of Executive Vice President of the company. From there he moved on to WWE where he was arguably the best on screen GM in WWE history and then onto TNA where he was an executive as well. Bischoff helped to innovate a lot of things in the wrestling business, so here's a look at some of those things and why they mattered so much.
John Canton
John wrote at WhatCulture from December 2013 to December 2015. It was fun, but it's over for now. Follow him on Twitter @johnreport. You can also send an email to mrjohncanton@gmail.com with any questions or comments as well.
See more from John