William Regal Addresses Blackpool Combat Club Ahead Of His WWE Return
"It's been a pleasure fellas."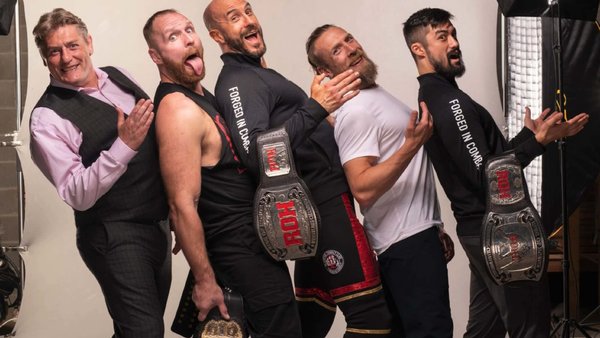 With his AEW exit and WWE return now confirmed, William Regal has taken to social media to send a message to the Blackpool Combat Club.
Wednesday's AEW Dynamite featured a pre-taped video from His Lordship, where he explained his reasons for turning on Jon Moxley and declared himself as being a part of the BCC until he dies.
Posting on Twitter, Regal has since addressed Moxley, Bryan Danielson, Claudio Castagnoli and Wheeler Yuta, detailing his time working with them as "a pleasure" and stating how "we'll meet again" - complete with a YouTube link to Slade's 1974 single Far Far Away.
To the members of the BCC. My favourite song by my favourite band who somehow knew when I was a child to write the story that is my life. It's been a pleasure fellas. We'll meet again…..https://t.co/cmCXavzlXH via @YouTube pic.twitter.com/pORe3j2hLj

— William Regal (@RealKingRegal) December 8, 2022
As earlier reported by PWInsider.com, Regal is due to start work with WWE once more in the first week of 2023.
Straight from the mouth of Tony Khan, the Brit requested two months ago that AEW didn't pick up the renewal option on his contract. As Khan explained, Regal wanted to return to WWE so that he could work alongside his son Bailey, who is better known to wrestling fans as NXT's Charlie Dempsey.
As part of the arrangement between AEW and William Regal, the two-time Intercontinental Champion is unable to work as an onscreen WWE character for the next year. Instead, the 54-year-old will work solely in a backstage capacity during that time.