William Regal Officially Restarts With WWE
His Lordship is now formally back working with WWE.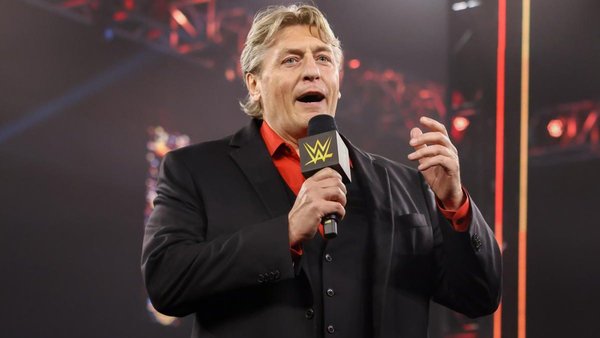 With it long known that William Regal was departing AEW for a return to WWE, His Lordship has now officially started back up with the market leader.
As per Mike Johnson at PWInsider, Regal's latest WWE tenure commenced as of this morning.
The exact job title has yet to be made public, but the Brit's return to WWE will see him take up an Executive Vice President position. As previously noted, Regal will not have a TV presence in WWE for the next year. Upon Tony Khan agreeing to not pick-up the contract extension for the two-time Intercontinental Champion to remain with AEW, part of that agreement was that Regal will only be allowed to work behind the scenes for WWE during his initial year back with the promotion.
The former Steven Regal arrived in AEW in March 2022, debuting at the Revolution PPV following Bryan Danielson's battle with Jon Moxley. That debut would soon see the formation of the Blackpool Combat Club, with Wheeler Yuta and Claudio Castagnoli later joining the ranks of the BCC.
As detailed by Tony Khan, Regal approached the AEW President in October about Khan not taking up the option to renew William's contract at the turn of 2023. Whilst Regal's long-standing friendship with Triple H obviously made WWE an attractive proposition, one key driving factor behind the Gentleman Villain's wish to return to WWE was the chance to work with his son Bailey, better known as NXT's Charlie Dempsey.