William Regal OUT Of AEW! WWE Return Confirmed?
William Regal to trade Tony Khan for Triple H in big jump back to WWE?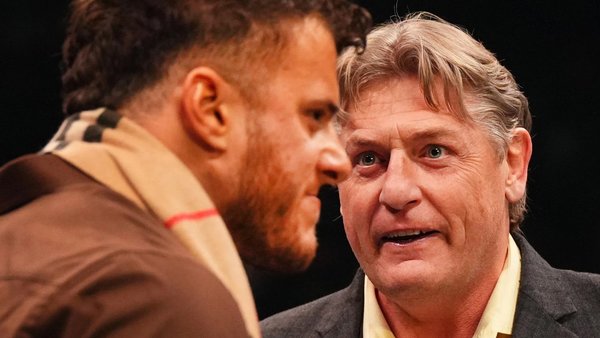 William Regal will be "World Wrestling Entertainment-bound shortly" according to fresh new reports.
Regal's status has been up in the air for several days now, with news first breaking from Dave Meltzer on Monday that he'd be heading back to his old employers, before The Wrestling Observer chief himself walked it back slightly due to the possible increased length of Regal's contract. It was cast into doubt ahead of Wednesday's Dynamite with talks between both sides still ongoing, and after the former Blackpool Combat Club boss was violently written out of his pairing with MJF on the show, new signs suggest an impending shift back to Stamford.
This is according to Mike Johnson from PWInsider, who said;
"All signs are that William Regal, 54, will be World Wrestling Entertainment-bound shortly. Although we have heard nothing official from the company, there have been rumblings within WWE of late about Regal returning in a backstage role. That would mean Regal would be exiting AEW, where it certainly appeared that he was written out of storylines last night on Dynamite, having been attacked by AEW Champion MJF...Released along with many other Levesque staffers in January 2022, Regal moved to AEW...in March 2022...Vince McMahon's resignation from WWE and the return of Paul Levesque to power obviously set the stage for this likely return as Regal was long considered one of Levesque's top Consiglieres."
Two potential write-offs in two weeks now could have resulted in Regal's longstanding absence from AEW television even if it wasn't driven by a move back to WWE, but having occupied multiple backstage roles in the company - several underneath and alongside Triple H specifically - it's looking increasingly likely that this is the case.
More on this as and when it develops.