WWE Announcers Take ANOTHER Shot At AEW's Tony Khan During Raw
Another day, another dig at AEW head honcho in "defense" of Ariel Helwani.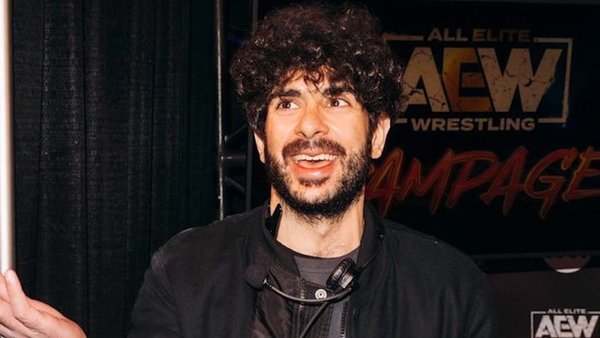 If you thought WWE was done taking swipes at their biggest stateside competition over a series of tweets, you'd be wrong.
For the second program in a row, a WWE announcer made a point to reference "unbiased journalist," a callback to AEW president Tony Khan's recent feud with combat sports and wrestling journalist Ariel Helwani, who appeared as a roving commentator during SmackDown on Friday. The appearance led Khan to fire off tweets calling Ariel a "fraud" and mock the notion that he could consider himself unbiased when appearing as part of of WWE programming.
At Elimination Chamber on Saturday, it was Michael Cole who name-checked Helwani and called him an unbiased, world-renowned journalist. who "asks all the hard questions, whether you want to answer them or not." That second part directly referenced an interview Helwani conducted with Khan where the AEW head refused to answer several questions posed to him.
On Monday Night Raw, Corey Graves was talking about Miz being an unbiased journalist before pausing and noting that WWE was "ripe" with those these days, a more subtle dig, but a pretty clear one nonetheless.
At this point, it looks more like WWE personnel are having fun with this and just leaning into it since the issue set a major wrestling promotion president off enough to get into a Twitter spat over it.