WWE Crown Jewel: 10 Things We Learned
10. Hulk Hogan Will Play A Bigger Role At WrestleMania 35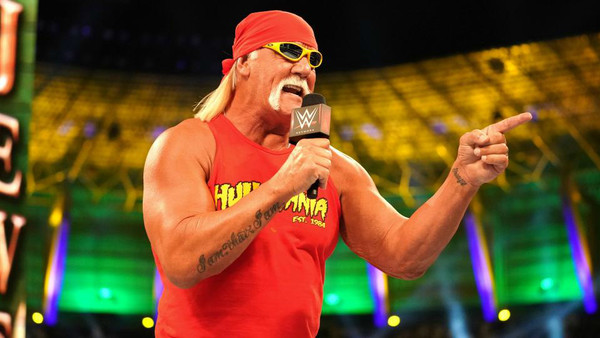 Regardless of anyone's personal view on Hulk Hogan's WWE relationship over the past few years, it was nice to see the legend looking healthy and happy as he introduced Crown Jewel. Playing the role of 'Guest Host' extended to one opening promo and literally nothing else, but it put a big smile on Hulk's face.
It was plain for all to see that this meant a great deal to the man.
Fans (older ones anyway) were delighted to see an old warhorse too. Throughout it all however, one couldn't shake the feeling that there's more to come from Hogan. When WWE launch head first into WrestleMania season, expect him to have a much bigger part to play than simply running through his catchphrases, dude.
Even if he's just there to play host again, there will be something more to his gig. Maybe a big boot, maybe some finger-pointing and maybe helping put a lower-card heel in their place. WWE's love of nostalgia says this is almost certain.