WWE No Mercy 2001: 5 Awesome Things And 5 That Sucked
Chris Jericho gets the biggest win of his career and Steve Austin looks to retain the WWE Title!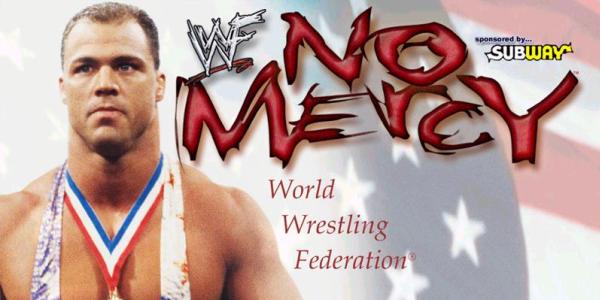 The 2001 edition of WWE (WWF at the time) No Mercy took place on October 21, 2001 in St. Louis, Missouri. It was the second WWE PPV that followed the horrific September 11, 2001 incident that surprised America and the rest of the world. They did their best to provide wrestling fans with entertaining storylines while also continuing the WCW/ECW invasion angle. It was a show that was historic because of one of the two major title matches. Chris Jericho challenged The Rock for the WCW World Title in a matchup that was the biggest match of Jericho's career at the time and had people watching intently to see if he could win a major title for the first time. The main event featured Steve Austin back in the heel role as the WWE Champion that had won the title back from Kurt Angle, who beat Austin for it at the Unforgiven PPV one month earlier. Since they had done Austin vs. Angle a few times, they decided to add Rob Van Dam to the mix. He was arguably the most popular superstar in WWE at the time after coming in fresh from ECW, so it promised to be an entertaining triple threat match. Since we're currently in the month of October, we figured we would look back to one of WWE's better October PPVs. Here's the full lineup from the PPV portion of the show: 1. WCW Tag Team Titles: The Hardy Boyz d. Lance Storm & The Hurricane 2. Test d. Kane 3. Torrie Wilson d. Stacy Keibler in a Lingerie Match 4. Intercontinental Title: Edge d. Christian in a Ladder Match 5. WWE Tag Team Titles: The Dudley Boyz d. Big Show & Tajiri 6. The Undertaker vs. Booker T 7. WCW World Title: Chris Jericho d. The Rock 8. WWE World Title: Steve Austin d. Kurt Angle & Rob Van Dam We begin with the five awesome things and then ranking the five things that sucked.