WWE Payback 2016: 10 Things WWE Got Right
9. Giving Fans That Big Bret Hart Pop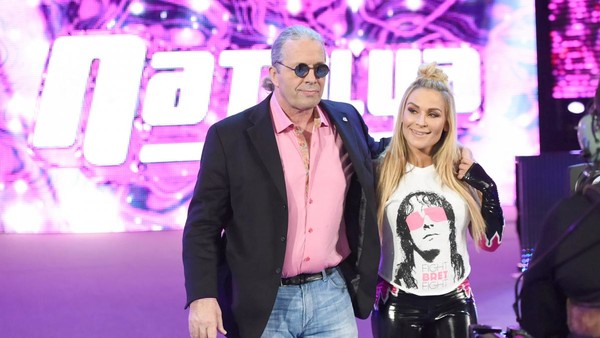 The live Chicago crowd were extremely pleased to see the 'Hitman' Bret Hart walk down the aisle and embrace Natalya.
Overcoming cancer, this is the first time Hart has been seen on WWE television since he announced he was battling the disease. There was an outpouring of good vibes aimed directly at Bret when he walked out at Payback.
Obviously, WWE have a patchy history when it comes to Hart. Even looking beyond the obvious (the infamous 'Montreal Screwjob'), in more modern times he hasn't been used effectively.
A dire United States Title win back in 2010 and awful match against Vince McMahon at WrestleMania XXVI stand out as prime examples.
Thankfully, there was little to spoil his appearance here, at least before the WWE Women's Title clash got underway. The finish of Natalya vs. Charlotte did seem very lazy, WWE should not have booked a reprise of the 1997 Survivor Series again.
Still, putting Hart in Natalya's corner was the right move. It gave the bout credibility going in, something temporary challenger Natalya badly needed.