WWE Planning Major Live Event In India
WWE to expand international schedule with major show in India - and SOON.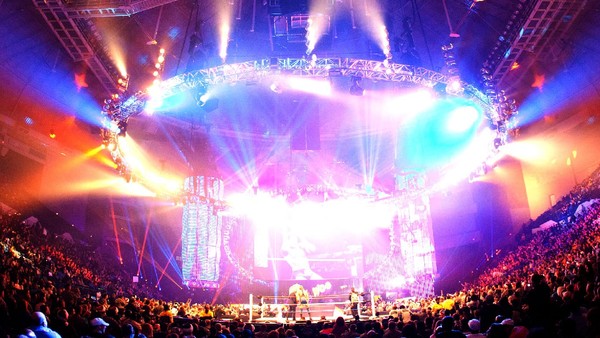 WWE plans on heading to India for what has been described as a "major show" in January 2023.
Sportskeeda reports that the event will likely take place on Wednesday 18 January. This story follows a WrestleVotes report from earlier this month pinpointing 18 or 19 January for an "international live event", which was a topic of backstage discussion during a recent episode of Raw.
Per Sportskeeda, WWE's Indian show will take place in the city of Hyderabad, with "a mix of superstars, both Indian and international" set to star. While nothing has been confirmed yet, the consensus amongst the outlet's sources was that Drew McIntyre is a lock to appear.
McIntyre has called for WWE to head to India in the past. Earlier this month, he told Sportskeeda the following:-
"Thank you [Indian fans] for being such a supporter of Drew McIntyre, for rallying behind me for so many years because you've believed in me, I believe in you all, and I'm gonna make you a promise right now, I'm not just here physically to enjoy India, I'm here to start harassing people. I'm gonna start harassing people in WWE because you all deserve a live show."
WWE's last show in India took place on 9 December 2017. Headlined by Triple H vs. Jinder Mahal, it came one month after the Canadian of Indian heritage had lost the WWE Championship.