WWE Star Was Asked To Read For Huge MCU Role
This WWE name was offered the chance to audition for the Marvel Cinematic Universe.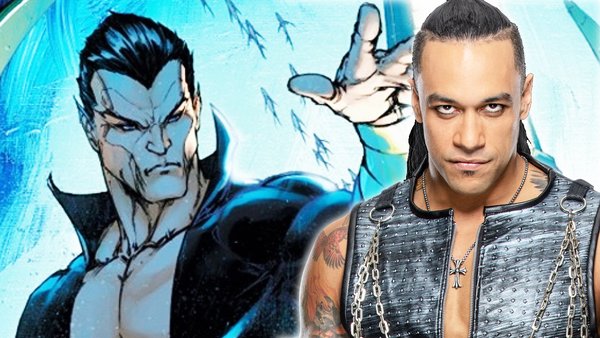 WWE star Damian Priest was offered the chance to read for a role in Black Panther: Wakanda Forever.
With that film currently in cinemas, Fightful Select reports that Priest was approached to read for a role which sources close to the situation believe to be Namor. For anyone not familiar with the world of Marvel Comics, Namor is a huge player within that world.
Other than his wrestling work, the real-life Luis Martinez doesn't have any formal acting credits to his name, so clearly someone at Marvel Studios must've been impressed by what they've seen from the Judgment Day man during his time with WWE. It's not actually known whether Priest did actually audition for this MCU role or not, although clearly he didn't end up in Wakanda Forever.
If Priest did end up in this year's Black Panther sequel, he'd join three big-name wrestlers in having significant roles in superhero movies; Dave Bautista having won plentiful praise for his role as the Guardians of the Galaxy's Drax, John Cena having got his own Peacemaker TV series after playing the character in The Suicide Squad, and a certain Dwayne 'The Rock' Johnson appearing as Black Adam in cinemas right now.
As for Namor, the Sub-Mariner is one of the most long-standing characters in Marvel Comics.
Created by Bill Everett, Namor debuted back in 1939's Marvel Comics #1. What makes the King of Atlantis particularly fascinating, is that he's often spent just as much time being a villain as he has a hero. While he's been as part of teams such as the Avengers, the Illuminati, and the Fantastic Four, Namor has likewise battled those same heroes at several points over his storied history. In terms of abilities, the Avenging Son shares a lot of similarities with DC Comics' Aquaman. For those who like to lazily label Namor merely an Aquaman rip-off, though, the Marvel character actually debuted a solid two years before his DC counterpart.
Where Namor in Black Panther: Wakanda Forever is concerned, there the Sub-Mariner was played by Narcos: Mexico's Tenoch Huerta.