WWE Survivor Series 2016: 10 Shocks That Could Happen
9. Raw's Women Manage To Get Along Superbly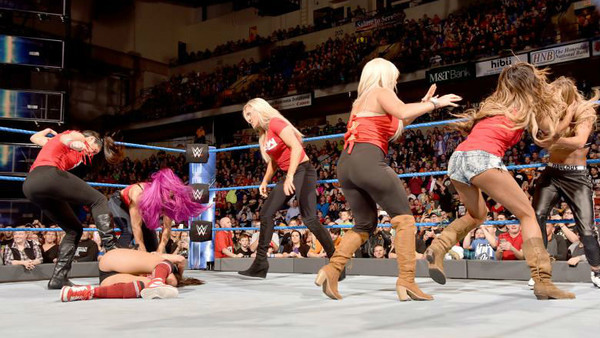 Less than a month ago, Charlotte Flair and Sasha Banks were locking horns inside Hell In A Cell. In the main event slot of that pay-per-view, the pair came up trumps, producing a match to be proud of. Since then, they have continued as enemies on Monday Night Raw.
The issues between Banks and Charlotte (and Bayley, for that matter) only made what happened on SmackDown more confusing. Rushing to Charlotte's aid, the likes of Sasha, Bayley, Nia Jax and Alicia Fox helped the Raw Women's Champion fight the women on Team SmackDown. Will that be the case come Survivor Series?
It'd be a shock to see Team Raw's women get along without any problems coming to the fore. Tension between Charlotte and Banks will presumably bubble to the surface during the bout, the elimination nature of the showdown demands that there are hitches along the way between both teams.
Should the women of Raw put their differences aside at Survivor Series, it'd be surprising. The same goes for Team SmackDown's females, who haven't exactly been getting along themselves.