WWE Survivor Series 2016: 10 Shocks That Could Happen
8. Enzo Amore & Big Cass Win For Team Raw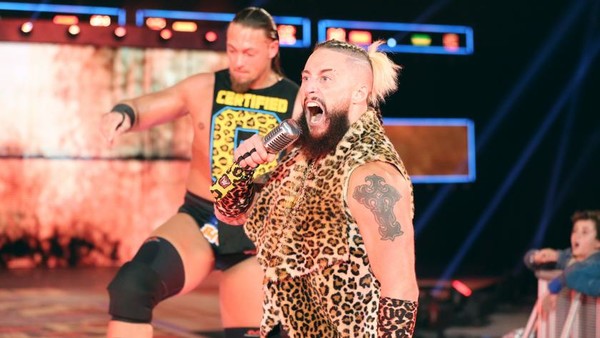 Before Raw presents Roadblock: End Of The Line on December 18, The New Day will have set a new record for WWE tag-team wrestling by beating Demolition's 478-day reign. On that WWE Network special, the reigning Raw Tag-Team Champs will need challengers for the belts, and they have to be popular ones.
There are few more popular teams on the Raw brand than Enzo Amore and Big Cass right now. Likely due to the fact that New Day are babyfaces, Enzo and Cass have had to be content with scraps in the tag division since moving to the main roster. It's time for that to change.
Most expect that The New Day will be therein thereabouts come the conclusion of the Survivor Series tag battle on Sunday. Wouldn't it be eye-opening if the Raw Tag-Team Champions were eliminated before the conclusion of the match, leaving Enzo and Cass to pick up a win for the red team?
Amore is almost typecast as an underdog who needs Cass to protect him. That's fine, such a story lends itself well to the concept of surviving at Survivors Series.