WWE's 53 Wrestlers Ranked From Worst To Best
52. Cameron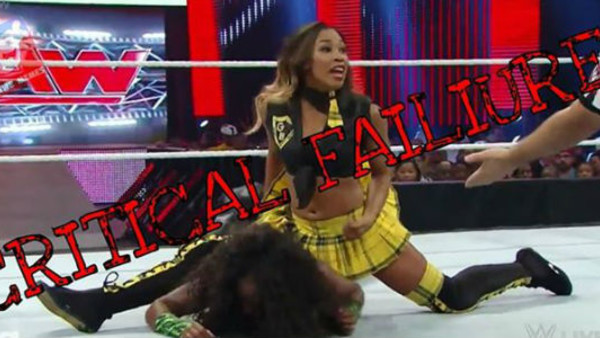 Pros:
1. Had chemistry while working as part of 'Tons of Funk'
2. Does the 'annoying heel Diva' gimmick well
3. One of the stars of Total Divas
Cons:
1. Struggles with basic fundamentals of wrestling

2. Has a very irritating personality

3. Her lack of knowledge of wrestling history has tainted fans' perceptions of her
Cameron's WWE career was dead before the ink on her contract was even dry. She was the laughingstock of WWE Tough Enough for her suggestion that her favorite match in WWE history was, "Melina vs. Alicia Fox", and things haven't been that much easier for her since then.
Despite being in the WWE for three years, she still makes rookie mistakes, including her catastrophically-bad botch as seen above. For many people, Cameron is the living, breathing example of why WWE should never hire female talent just for their looks.
Storyline-wise, Cameron comes off as that b****y snob who doesn't get along with anyone. Her character is easily one of the most annoying in the entire company, and, if rumors are to be believed, there are many people in the company who also despise Arianne the person for acting in a similar way.
Maybe within the next year she can really improve on her in-ring work and become a much better wrestler as her former partner Naomi has. If not, she might as well pack up her things and leave the WWE.
Final Rating: 3/4*