Zelina Vega Breaks Silence After WWE Release
Vega's first post-WWE Twitch stream got emotional.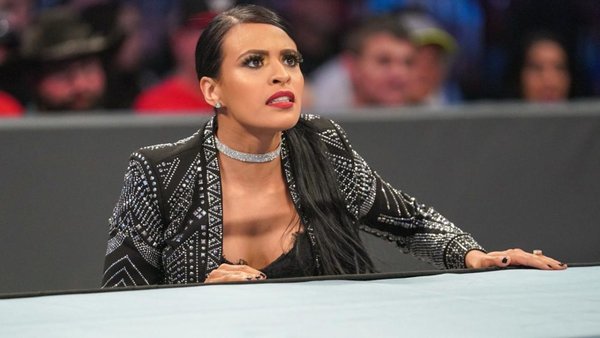 Zelina Vegas's firing from WWE left many fans and peers in shock. Yesterday, the former Superstar finally decided to break her silence on the Twitch Channel she reactivated soon after leaving the promotion.
During an emotional live stream on Friday night (via ComicBook), Zelina had the following words to say: "If I go down as someone who stood up for themselves, then so be it. I'm so thankful. I'm not angry. I'm just heartbroken because doing this, being a wrestler, is all I ever wanted to do."
Vega also added that at this moment she doesn't know what the future holds for her, but she still wants to wrestle. As is the case with every wrestler released from WWE, she has a 90-day non compete clause, so fans will need to wait until early 2021 to see her pop up elsewhere.
In the meantime, she can concentrate on building her following on the Twitch channel and her new OnlyFans account.
It remains to be seen what her real-life husband Aleister Black will do with WWE since he recently requested to be sent back to NXT, which was turned down by the company.
WWE Quiz: How Well Do You Remember The Women's Revolution?
1. What Year Did The WWE Women's Championship Become The Divas Championship?