10 Bronze Age Comics That Changed DC & Marvel Forever
9. Marvel Spotlight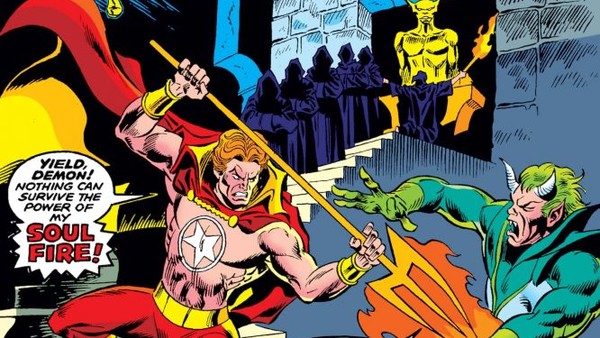 Marvel Spotlight #1-#33 (November 1971-April 1977)
With the loosening of the CCA, there was an opportunity for the big hitters finally to introduce elements of horror comics into the superhero genre.
Not being sufficiently confident that demonic, vampiric or werewolf superheroes could carry their own books, however, Marvel instead gave them a shot in this "try-out book". Spotlight wasn't the only try-out book, but it was notable for the sheer number of characters who debuted there and went on to be fixtures in the Marvel universe.
The first characters to get a Spotlight were Red Wolf, Werewolf By Night, Ghost Rider and Daimon Hellstrom (Son Of Satan), all of whom got solo titles.
A minor player in one of the Werewolf By Night solo stories, Moon Knight, was also trialed as a title character with his own Marvel Spotlight in 1976 before getting his own book.
Ghost Rider, in particular, struck a chord with the 70s crowd seeking darker and edgier heroes driven by black magic and hellfire. The success of Ghost Rider, along with Son Of Satan, Moon Knight and others, opened up a darkly supernatural and explicitly Satanic world for superheroes to play in, which would never have been possible under the Christian moralising of the old CCA.
With the likes of Swamp Thing and Etrigan The Demon also debuting at DC in the early 70s, by the end of the Bronze Age it would be no surprise to see traditional heroes like Spider-Man and Batman fighting against or even teaming up with demons and vampires.