10 Comic Characters Who Totally Changed After Appearing On Screen
After the movies were smash hits, these comics needed to adapt or die!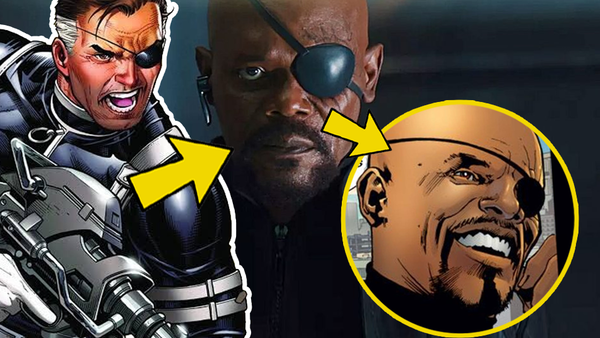 It is easy to forget sometimes that not everyone has an encyclopedic knowledge of comic book heroes and villains. Despite many beloved characters existing for decades, starring in hundreds of stories and developing committed fan bases, there are even more people who go through their entire lives without ever hearing of them. This is simply because, as hard as it is to believe, not everyone in this world is obsessed with comics.
However, if box office records are to be believed, it would seem that everyone in this world is obsessed with comic book movies. If you have a character that you think everyone alive deserves to see, all you have to do is stick them in a superhero movie, and wait for everyone alive to roll up to the cinema. If that doesn't work, giving them their own TV show should be just as effective.
But what happens when the filmmakers change a character for the screen? This is all well and good until film fans come looking for their new fictional friend in the comics, and find a totally different person. We'd love to say that comic creators stick to their artistic vision and remain true to their original character, but that's just not how business works, baby. Here are ten comic characters who completely changed once their on-screen versions became more popular.
10. Yondu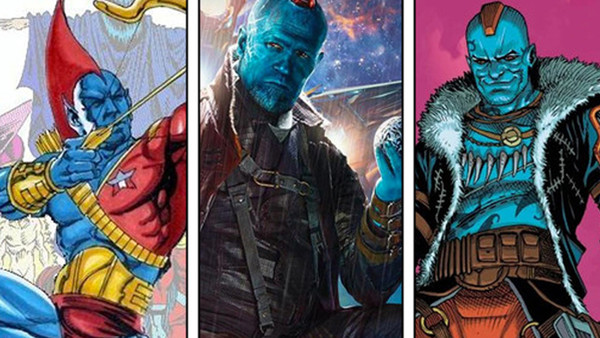 A founding member of the Guardians of the Galaxy, the original Yondu Udonta first appeared in Marvel Superheroes #18 in 1969. This blue-skinned, large mohawked alien was the last surviving member of the Zatoan tribe in the far-off 31st Century. As a character, he fit into the "noble savage" archetype, a spiritual being who was eager to serve and help his fellow Guardians.

Marvel Studios decided to take this character in quite a different direction. Rather than a faithful servant who was all about teamwork, James Gunn wrote Yondu as a father figure for Star Lord, and a fairly lousy one at that. This rough-and-ready space cowboy version of Yondu was played with grizzled menace by Michael Rooker, star of Henry: Portrait of a Serial Killer. He was such a hit that he was given an even bigger role in the sequel, being promoted from comic relief to the ultimate hero of the story.
The next time we met Yondu in the comics, he was a completely different person from his first appearance. And we do literally mean a completely different person - because the original Yondu lives in the 31st Century, the Guardians of the Galaxy comic could easily introduce a brand new character who lives in the present day. It's just an amazing coincidence that he also happens to be named Yondu Udonta, and that he looks and acts exactly like he does in the movies.