10 Inappropriate Stories You Won't Believe DC Comics Published
How many issues did Red Hood and the Outlaws last for again?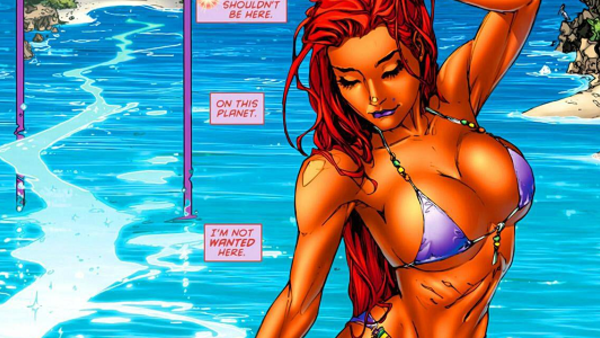 To devise a comic book, the creative team need to come up with a plot, have the publisher green-light it, and then have a team of pencillers, inkers, and artists work together closely for the story to see the light of day. This can be a long process, which gives the writers plenty of time to work out plotholes, characters' relationships, and ensure no element of the story can be misconstrued as inappropriate or offensive.
Despite the many steps that have to be carried out for a single issue to come together, it's baffling that there are so many awkward moments in DC Comics' long history.
Why did the publisher think it was acceptable to rewrite Wonder Woman's race as sexual predators? Did the company genuinely think no one would complain when they unveiled Starfire's oversexualised costume? Were the writers out of their mind when they made Aquaman's first love a dolphin?
Despite the fact DC Comics have been in the game longer than anyone, they can't stop releasing stories that are so awkward, you can't help but cringe while reading them.
10. Aquaman Falls In Love With A Dolphin - Aquaman: Time And Tide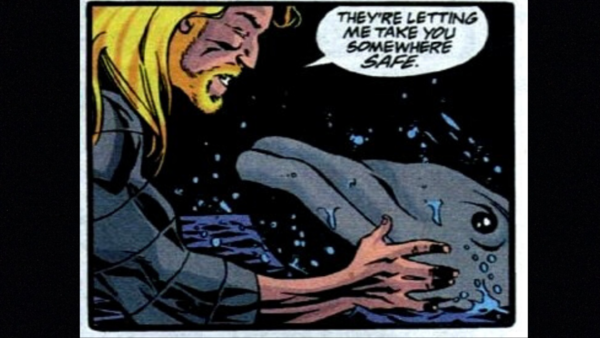 Aquaman's central love interest is the Xebel queen, Mera. In fact, they were the first mainstream superheroes to get married in a comic book. But Mera is not the first person to win the marine monarch's heart.

That honour belongs to... a dolphin. Upon hearing this premise, you would naturally assume King of the Seven Seas loves this creature as a friend or a family member. But that's not the case.
In the mini-series, Aquaman: Time and Tide, the title superhero details how he was taken in by a pod of dolphins when he was a baby. Most of the group regarded the young Arthur Curry as useless but one dolphin, Nera, bonded with him and promised to look after him. Because Nera was the only one to constantly show Arthur kindness, he developed romantic feelings for her and informed her family, "I want to court Nera."
At first, you may think this is just another typical silly story that were all too common during the 1950s and 1960s. But here's the thing; this story was written... in 1994! And people wonder why Aquaman wasn't taken seriously as a superhero until recently.