10 Insane Facts You Didn't Know About Ghost Rider
The Rider's journey has seen more CRAZY then all of Nicholas Cage's career.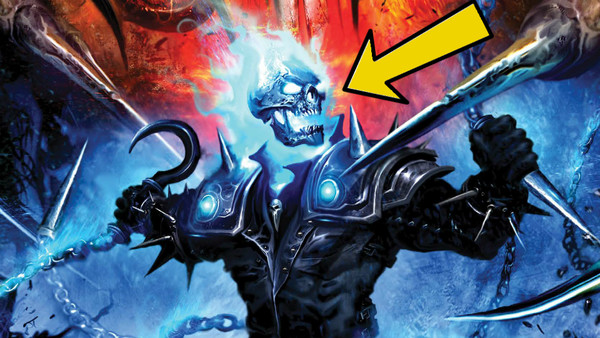 There is no question that Ghost Rider is one of Marvel's most popular characters. Ever since his iconic debut in Marvel Spotlight #5, the Spirit of Vengeance has been blazing through the Marvel Universe on his tricked out chopper as the underworld's favorite antihero.
The Rider has made his mark on many different mediums. Video games, cartoons, a couple of Nick Cage films, and most recently in the MCU via Agents of S.H.I.E.L.D. But what most fans don't realize is that he's a very complex individual and one of the strangest guys to ever grace a Marvel comic panel.
To say he isn't your typical hero would be quite the understatement. From his unique backstory to his unconventional physical appearance, there is a lot of bizarre going on with this demonic entity. While it is very typical for characters to have complicated mythology, the hell-raising fire skeleton on wheels burns past the rest of the competition in that department.
There are many surprisingly weird aspects about the boneheaded fire biker but these are 10 Insane Ghost Rider facts many fans may not be aware of.
10. There Is A Blue Ghost Rider (Danny Ketch)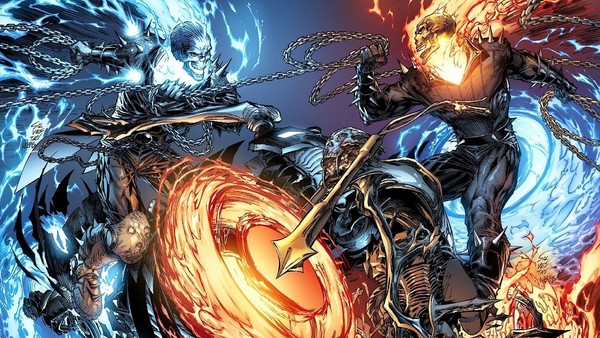 Every Ghost Rider is possessed by a demon which gives the antihero their powers. For instance, Zarathos was the demonic entity who possessed Johnny Blaze and turned him into the fire resistant biker we all know and love. But there is another Rider who ends up possessed by something other than a demon and rocks a different color scheme than the others.
Danny Ketch is the third person to don the identity of the Spirit of Vengeance. He made his big debut in Ghost Rider Vol. 3 #1 in May of 1990. Daniel touched the mystical sigil on a bike he found in a junkyard turning him into The Rider possessed by the demon Noble Kale. But this wasn't always the case.
Danny played the villain once he was possessed by the Angel of Vengeance, Zadkiel, who wanted to become God. This Angel figured manipulating the Spirit of Vengeance would be the best way to accomplish that. And with a new team comes new colors.
Ketch began rocking the blue flame look which, by scientific standards, is much hotter. So the thing to remember here is Demon-possessed Ghost Riders are orange, and the Angel-possessed ones are blue.