10 Justice League Moments That Shocked The World
From recruiting Lex Luthor to fighting an evil Superman, the Justice League haven't had it easy.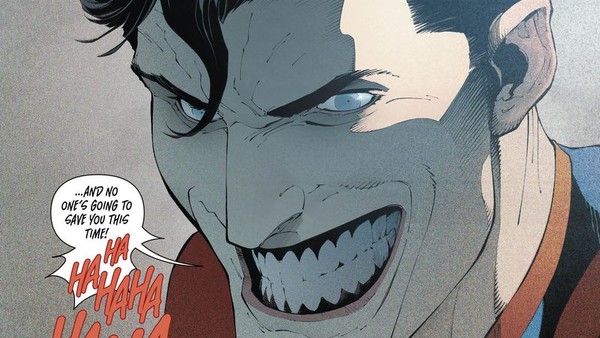 Superman may be the world's most powerful superhero but doesn't mean he can do any job by himself. When the world faces an adversary beyond any single superhero, that's when you call in the Justice League!
The universe's leading strike-force have faced many threats over the years to the point where few things surprise them anymore. (I mean, their first foe was a giant starfish... after battling that, you're not going to find anything weird.) Since the Justice League has taken on demons, literal gods, and evil versions of themselves every other Tuesday, it becomes pretty difficult for anything to shock the world's mightiest heroes.
But every once in a while, they will encounter something that none of them are prepared for. What can the Justice League do when their secret identities are uncovered? How do the superheroes react when everyone forgets they existed? How does the world go on after the League call it quits?
Even though the Justice League have a knack for shaking off the most devastating attacks, there is no question that these 10 moments shocked the team to their very core.
10. Batman And Wonder Woman Kiss - Justice League #74 + 90 (2002-2004)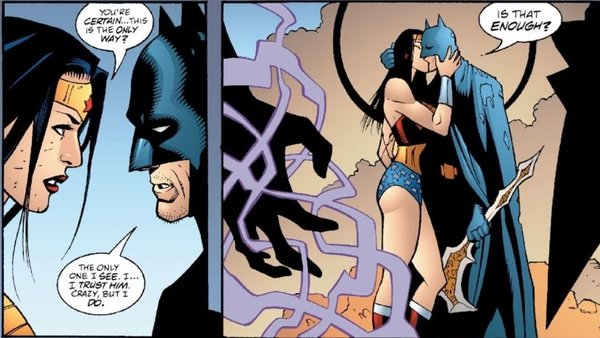 If you thought it was shocking when Superman and Wonder Woman became the Power Couple, this isn't the first time Diana had feelings for a Leaguer.
The Justice League were utterly overwhelmed during the Obsidian war, causing Wonder Woman to doubt if they would survive. After Batman kissed her and gave her a pep-talk, Wonder Woman had the incentive to carry on fighting.
It was a spur of the moment kiss but it didn't stop the two superheroes developing feelings for one another. For nearly two years, readers were curious to see if this intimate moment would blossom into something deeper.
Even though Wonder Woman desired to be with Bruce, she was worried it would compromise their mission as well as their friendship. As a result, she did what anyone in love would do: enter a Transconscience Articulator that would show her the possible outcomes of being with Bruce. (We've all been there.)
After looking at several possible futures, Wonder Woman realised that even if they had a perfect relationship, Bruce would die of old age while she remained eternally young. After speaking to Bruce, they both agreed not to pursue a relationship and instead, remained as friends.