10 Most Powerful Asgardian Weapons In Marvel History
It's more than just Mjolnir...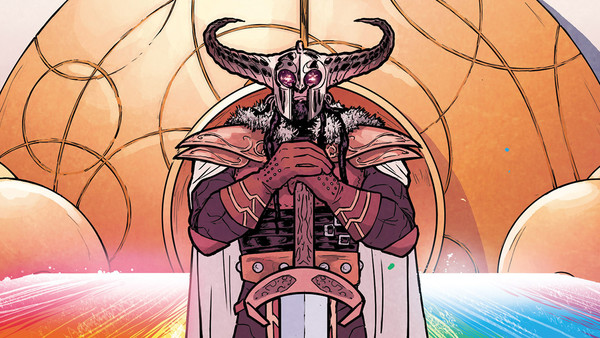 Some of the Marvel Universe's most powerful characters can be found among the Asgardians, and their stories are entwined with a culture that values strength and honour.
Much like the Norse deities they are based on, Asgardian warriors are well-versed in combat. Each Asgardian has fought to protect their home and further the glory of Asgard.
With an appreciation for fighting comes a need to use weapons like swords, maces and axes. It's how the Asgardians have lived for centuries, living and dying in battle so that they may celebrate in the halls of Valhalla.
Thor is as famous as his magical hammer, Mjolnir, but he's not the only Asgardian to wield a formidable artifact. The God of Thunder's famed hammer is only the tip of the iceberg, with Asgard containing a treasure trove of mythical items that reflect the power of the Norse pantheon.
Characters like Odin are in possession of weaponry that can rival Mjolnir's might. From the potent Gungnir to the elegant Fimbuldraugr, Asgard is filled with weapons that are as deadly and timeless as the gods that wield them - here are the most powerful ones of all...
10. Hofund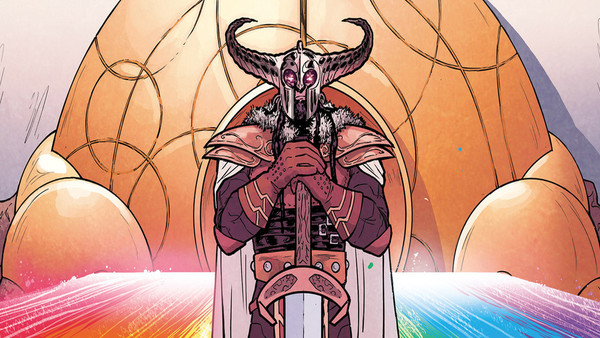 Hofund is a magical sword wielded by Heimdall, the all-seeing protector of the Bifrost. Made by the Dwarf smiths of Nidavellier and enchanted with Odin's magic, Hofund is the key to opening the Bifrost bridge between the Nine Realms.
Heimdall has used his sword to summon a shield to protect Asgard, wield cosmic blue flames, strike down a weakened Thor and used it to disguise himself as a mortal while on Midgard. But Heimdall isn't the only character to harness the power of Hofund. During the War Of The Realms storyline, Daredevil became the owner of the sword and he also gained Heimdall's ability to witness key events throughout the universe.
As the sword can control cosmic forces, Hofund is one of the most powerful weapons in the Asgardian armoury. Like Heimdall himself, Hofund's purpose is to stand guard against the enemies of the Nine Realms. It is a symbol of Asgard: strong, resilient and eternal.