10 Reasons Why 'The New Frontier' Will Always Be DC's Greatest Graphic Novel
Darwyn Cooke may have passed, but his work will captivate for lifetimes to come.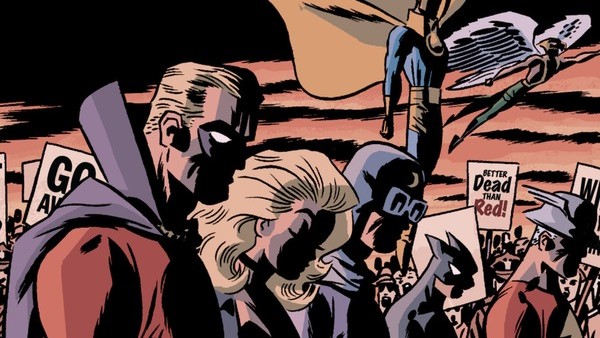 Darwyn Cooke was by all definitions of the word, a legend. In his decades-spanning career, the creator gave birth to some truly remarkable creations, including Batman: Ego, Parker: The Hunter, and countless animated efforts. Cooke's untimely passing has left an irreplaceable hole in the comic book medium, but let us not forget just how magnificently his genre-defining works have resonated with countless fans world-over.
The writer/artist's unique and bold style of story-telling was inextricably linked with childlike wonder and nuance, creating works that transcended the usual tropes of the medium whilst at the same time embracing them wholeheartedly. He was, quite simply, a visionary, and no other tale best exemplifies his talent than DC: The New Frontier.
Set during the Golden and Silver Ages of the DC Comics Universe, The New Frontier revisited a neglected part of the company's history and infused it with erudite social-commentary and complex thematic elements, all while maintaining the era's quintessential Sci-Fi particulars. Cooke nailed the zeitgeist of early '60s America, and the text itself offers invaluable analysis of JFK's promised 'New Frontier' - all while telling an amazing superhero caper in its own right. It is without a doubt the best origin story the Justice League has ever received, and one every comic fan should read without question.
When I first came across The New Frontier, I was completely blown away by just how effortlessly Cooke weaved complex themes into the inherent zaniness of DC's Silver Age.
To me, his magnum-opus encapsulates the pure joy of embracing the comic book medium. It's intelligent, gorgeous, and enthralling from start to finish, and my personal favourite tale of costumes and capes ever to exist.