10 Things DC Wants You To Forget About The Riddler
Riddle us this...what's with that name?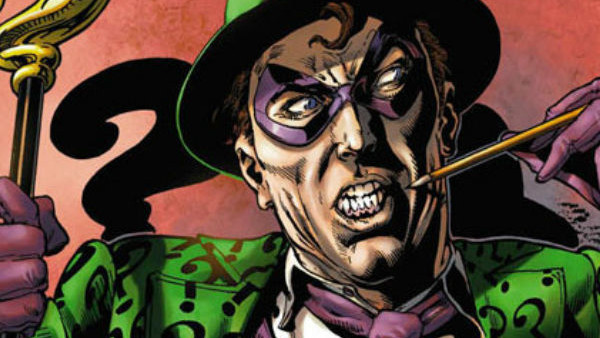 More than anything - or perhaps along with everything else - Batman is known for boasting perhaps the best rogue's gallery of villains in comic books, or really any other medium. Where Superman always just ends up scrapping with Lex Luthor or Brainiac, or the Fantastic Four spend most of their time foiling the evil plans of Doctor Doom, The Dark Knight has a cavalcade of colourful criminals with which to engage in BIFF, POW fisticuffs
The Joker remains the most beloved, but he's got plenty more besides the clown prince of crime: The Penguin, Catwoman, King Tut...perhaps the second most infamous villain to come a cropper of the Caped Crusader, however, is one Edward Nigma. That is, The Riddler. He tends to be better known by his alter ego, which is good, because his real name's pretty silly.
Besides The Joker, the Riddler has one of the most clearly defined motivations, approach and costumes amongst Batman villains. He's been a big part of every adaptation of the Dark Knight into other media and remains a pretty important part of the comics, too, making a big fuss in the pages of Scott Snyder and Greg Capullo's Zero Year prequel.
So that makes old E. Nigma (get it now?) a pretty big deal. His history stretches back pretty far, in the comics and elsewhere, which have paved the way to becoming such a big fish amongst the on-and-off inmates of Arkham Asylum - it's also littered with weird turns in character, off-centre portrayals, and mistakes that DC Comics have tried desperately to cover up.
The Riddler has a pretty interesting history, and a lot of its been expunged from the books. Good thing we've got good memories, huh? Here are just ten things DC wants you to forget about the Riddler.